Dive Accidents Treatment At ADK Hospital
07 MARCH 2023
Tourists arrive Maldives to enjoy world class holidays. Snorkeling and diving are among the best activities you can do apart from relaxing. While diving is high enjoyable and addictive there are some risks and one is related to decompression. Unlike other excursions, diving requires a certification before guests can enjoy dives freely. For tourists who want to try and experience the underwater world there is a limited session with a professional diver, it's usually called the Bubblemaker. Trial dives are conducted in shallow waters with dedicated dive master or dive instructor keeping constant monitoring of the tourist at all times.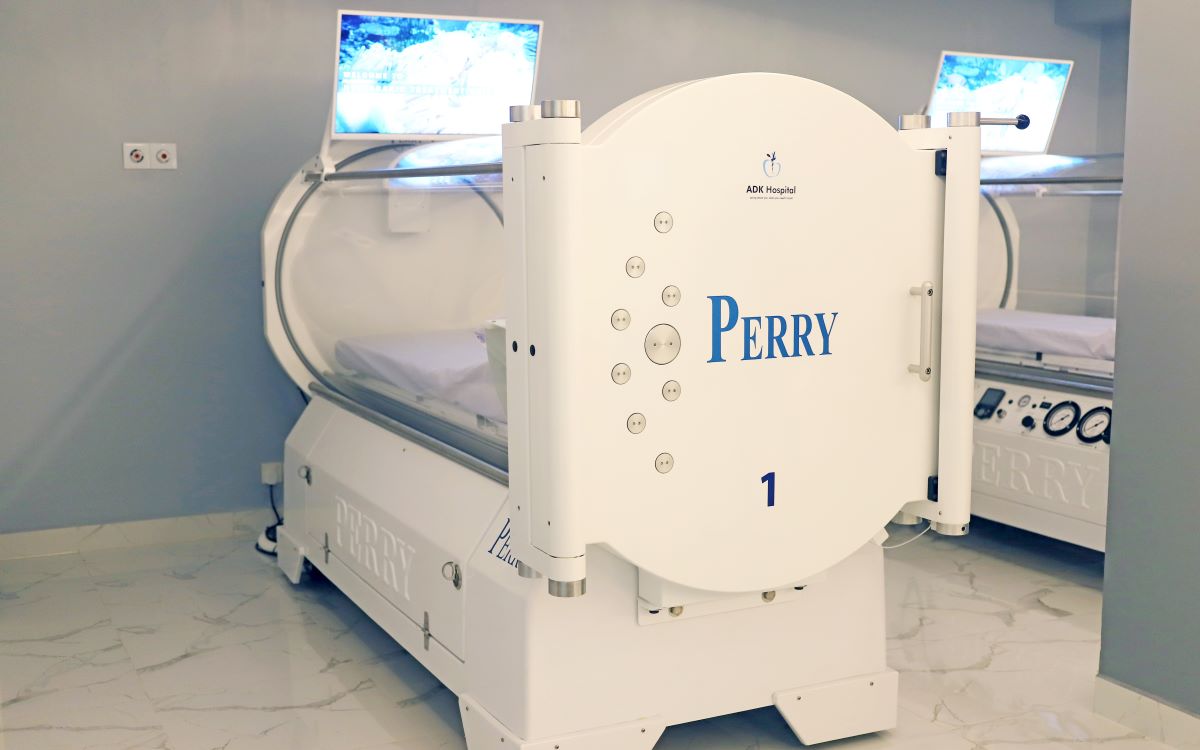 Hyperbaric chamber at ADK hospital
Despite all the precautions in the field of diving there are accidents taking place, mostly due to human error or negligence by the divers in following standard procedures. Maldives being one of the world's top dive destinations it is vital for tourism to have medical facilities to treat dive accidents.
ADK hospital, located in capital Male', has recently introduced dive medicine. That treatment that is known as Hyperbaric Oxygen Therapy or HBOT recreates pressurized underwater atmosphere inside a controlled chamber. Only certified doctors in the field can treat dive accidents and ADK has a team.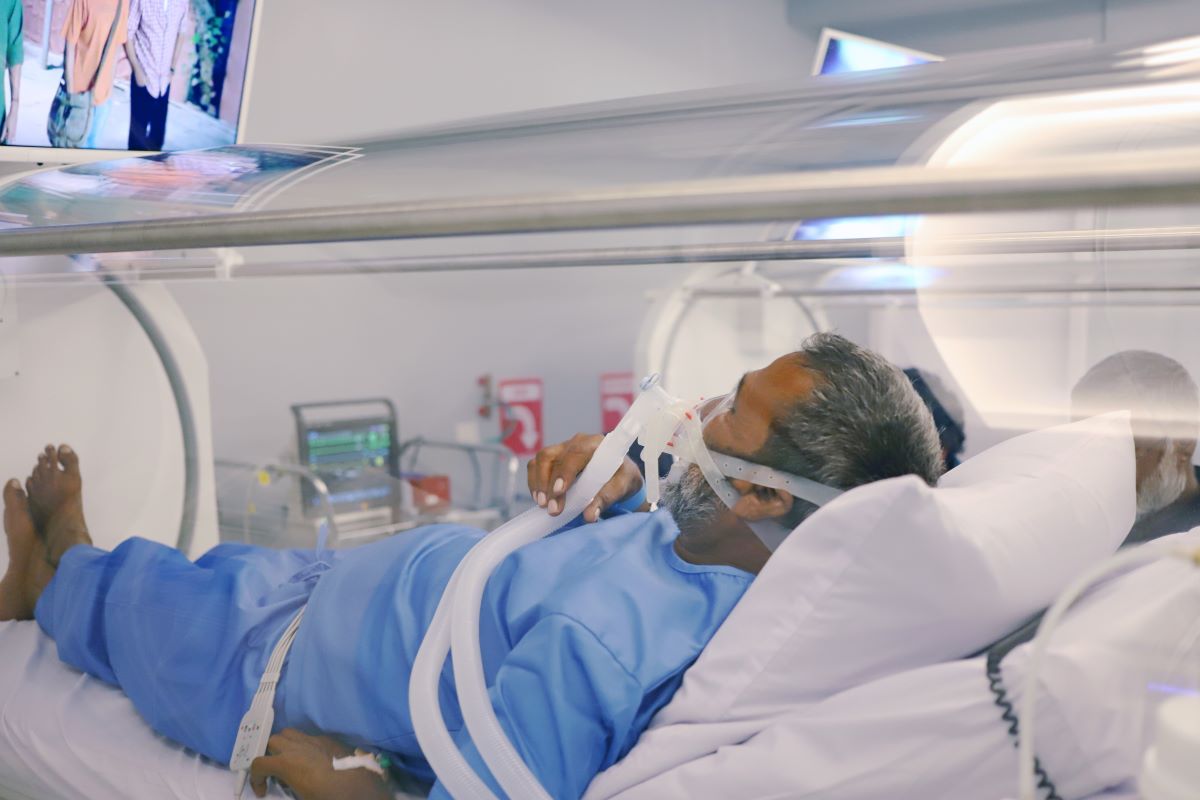 Decompression treatment facility at ADK Hospital
Dive accidents are extremely rare in the Maldives, thanks to government bodies enforcing strict rules in Dive Centre operations and also the service providers in various resorts who do not underestimate risks. Despite rare occurrence the treatment availability in close proximity is of high importance and ADK is a 15 minute drive from Velana International Airport.
Dive Medicine and HBOT certified doctors:
1. Dr Abdulla Niyaf, CMO and S. Consultant in Pediatrics
2. Dr Ahmed Ziyan, Director SIH and S. Consultant in Emergency Medicine
3. Dr Salman Nizam, Consultant in Internal Medicine
• Mr Jagan Mohan, Hyperbaric Technician and Biomedical Engineer
• Nursing Team at HTU, ER and ICU
Hyperbaric Treatment Unit is on standby 24/7 at ADK Hospital. The team can be activated by calling the hospital's hotline with reference to dive emergency, call to ambulance with symptoms decompression illness or diagnosis of payment admitted in ER. Maldives is a tourist friendly destination, in most cases the hotel would contact the hospital on behalf of the guest.
Divers should consider obtaining a good dive insurance as part of Maldives holiday planning. If you are going to do the Bubblemaker and explore the underwater world with a dedicated instructor is it is always advisable to have dive insurance. Licensed divers should always have it and for every trip to Maldives it is importance to ensure that insurance is not expired. If you have not obtained insurance for dive accidents it is very important to choose one that is accepted by the ADK Hospital or the nearest treatment facility equipped with hyperbaric chamber.