Maldives Cuts Political Ties With Qatar. Economic Ties Still Exist.
10 JUNE 2017
Government of Maldives has recently announced that it has cut political ties with Qatar. The decision came after Saudi Arabia broke political ties with Qatar on grounds of suspicion that Qatar helps Iran and Hezbollah group of Palestine. Following this unprecedented political move the citizens of Maldives are expressing their concerns in various forums, including social media and commentary of news websites. Large majority of Maldives public seems to oppose this action of the government.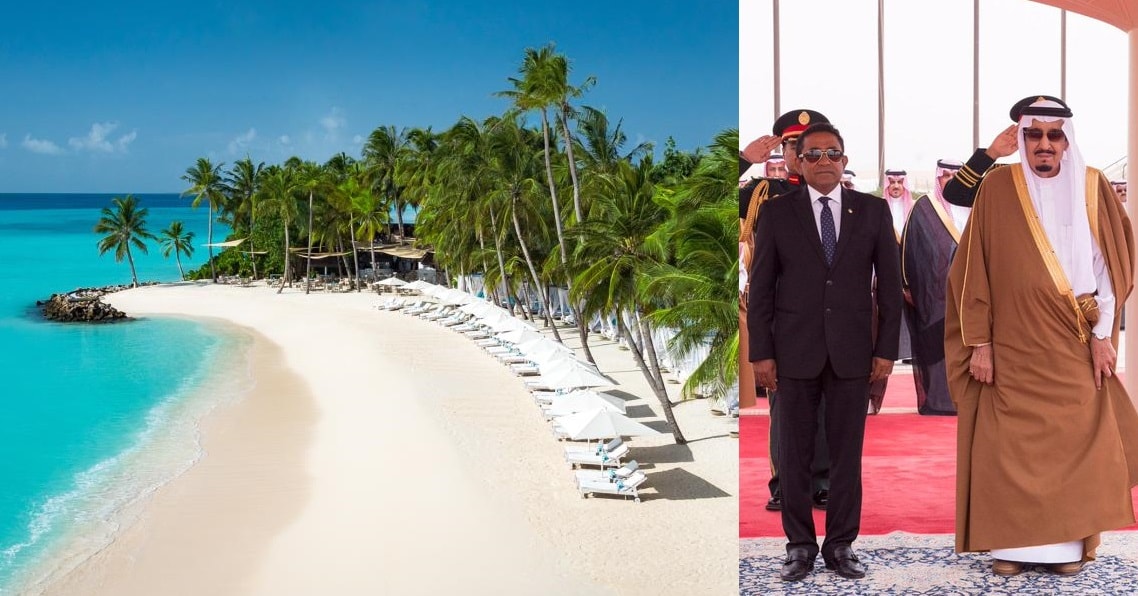 Last year Maldives made history by cutting bilateral relations with Iran. For the first time ever Maldives cut bilateral relations with a country. Second country has now become Qatar. Commentary on news websites (in Dhivehi language) show these actions contradict public view of the Maldivians. Relations with both countries were cut under the leadership of President Abdulla Yameen Abdul Qayoom.
Opposition parties vow to reverse the decision if they get power in upcoming presidential election in 2018. Current president's party lacked public support in the last local council election that was held in May this year.
Maldives has good economic tie with Saudis. The recently started airport re-development project is mainly financed through loan from Saudi Arabia, the project has been awarded to Bin Laden Group of Saudi Arabia.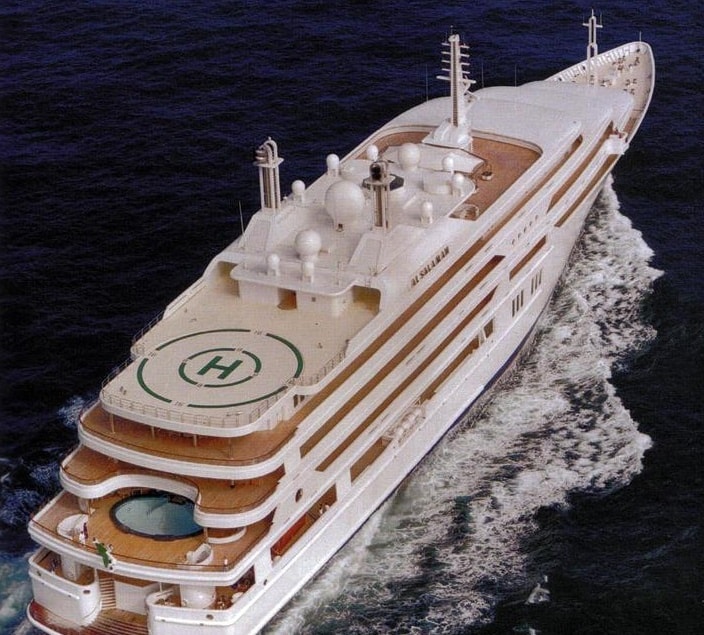 King Salman's private yacht
arrived Maldives for his state visit earlier this year.
Earlier this year Saudi king Salman Bin Abdulaziz was scheduled to arrive Maldives on a state visit, last was cancelled last minute due to a viral flu. There were speculations that Saudi king or his son prince Mohammed wanted to
buy some Maldives islands
to develop an international city. Government had given some indications on the project which claims the islands were to be leased for 99 years. The deal did not go through as king cancelled his trip. Maldives president later said the deal was still on.
Lot of countries give grants to Maldives as country's income source of tourism and some fishing is not enough to manage its expenditure. People dispersed into some 200 islands need medical, educational and general administrative facilities in every island of which some have populations less than 500. Having school with only few dozens studying in not uncommon. These are basic needs and every government struggles to deliver.
The last pledge from the state of Qatar was to build a world class football stadium at Hulhumale', planned modern city of the Maldives that is just 10 minutes away from Velana International Airport. Fate of this project is uncertain as governments have no political ties at present. Football is the single most popular sports in the Maldives. The overcrowded capital city has 2 official football stadiums while a large area houses several futsal grounds, there are some more mini-futsal grounds in various locations.
One of the two telecom operators in Maldives belongs to a Qatar based listed company. The local wing called
Ooredoo Maldives
holds about 40% of the market share, it is a listed company in Maldives that provides mobile communication service, internet and now they are penetrating into broadcasting sector. Local news say, following cut of political ties the Home Minister met the CEO of Ooredoo Maldives, contents discussed was never revealed to public.
Qatar Airways conducts 8 flights to Maldives every week. After the political dispute the airline is still operating as usual.
Maldives government has said that economic activities will not be affected and Qatari tourists are still allowed in Maldives.
One of the locals supporting Qatar on this matter said to Maldives Finest that Saudi is cancer in both the islamic world and Maldives politics. He said if Qatar is clever it is time to usher more grants to Maldives to downplay Saudi's role and influence in the country. He claimed the government's decision to cut political ties was result of Saudi's growing role in Maldives economy, another party needs to balance this before it goes any further.
Maldives cuts political ties with Qatar. Economic ties still exist. #Maldives #Qatar #Saudi #KSA #KingSalman