Your Experience At Constance Moofushi
07 MARCH 2019
Isolated on its own, it is an island that has developed into the best luxury and simplicity resort. Indeed, it is the place to be during your holidays; a tranquil place that offers you the best picturesque vacation home. It includes an all package service for you, that will see you enjoy every possible adventure and comfort you could ever get in a vacation.
The barefoot exquisite villas that are located on the stellar white sand or on the stilts floating over the achromatic water of the Indian ocean. Furthermore, there are several of them to choose from at Constance Moofushi. It is unlike any other vacation homes you have seen on the adverts, that is actually what they advertise is what you will encounter.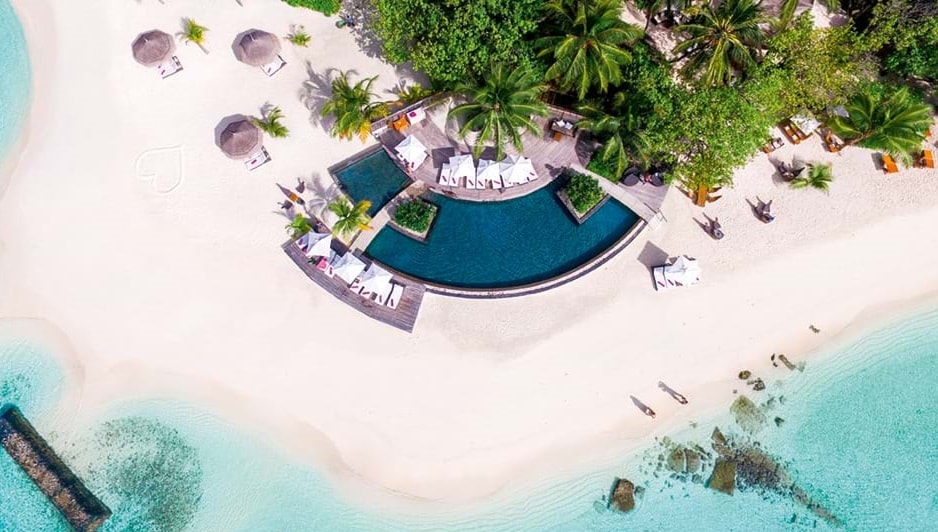 Replenish your inner peace with the best comfort in your vacation home at Constance Moofushi in Maldives. With a variety of activities, you will undoubtedly be gaining more than you even thought you signed in for. If you are not going for a dive, you can be trying out the best bio marine spa treatment that will enhance your looks.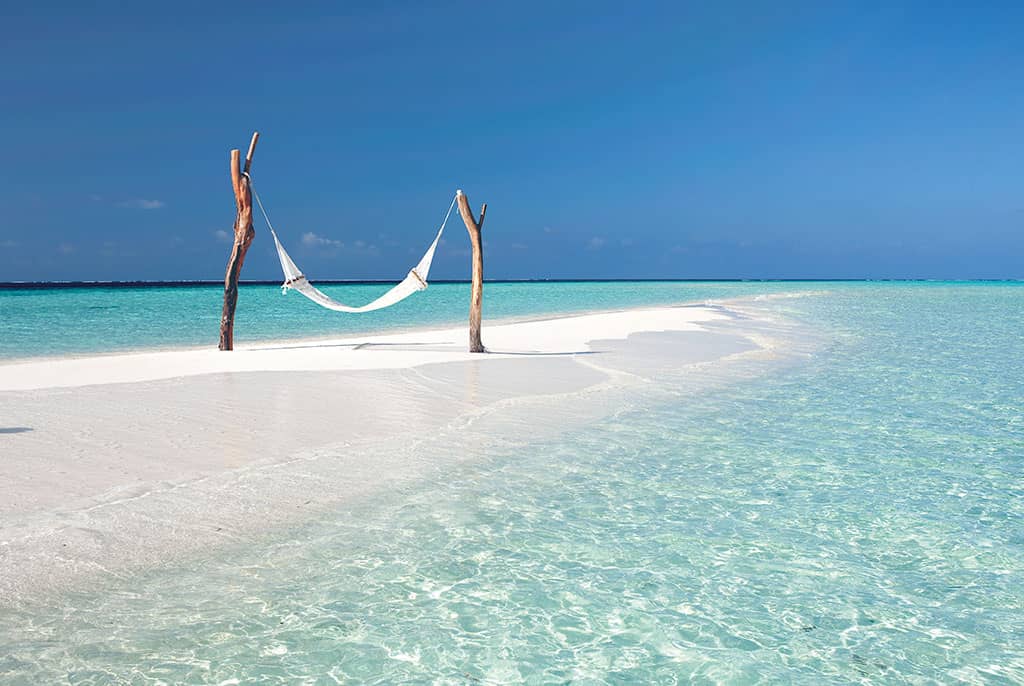 The secluded island resort is situated on the southern part of the Ari Atoll. The island is not only known for its best diving spot, but has also emerged as one of the
best luxurious resorts
that offer a
superior All Inclusive package
. With a full package; an all-inclusive service, with facilities to cater for whatever you may desire. These facilities include the following;
• An all-inclusive hotel,
• Restaurants and bars,
• Spa treatment areas,
• Diving,
• Honeymoon wedding,
• Concierge,
• Groups and incentives.
Provision of premium drinks and fresh seafood will ensure your palate is treated, from the sand floored restaurants, you will definitely feel authenticity of the real Maldives, relax yourself and let the place become part of you. Since it is about treating yourself, the exquisite spa facilities ensure that you indeed treat yourself. From the spa classic massages, facials, and body treatments using aromatic natural products that are extracted from plants from the Indian ocean there is no equal feeling when you treat your body well. The spa facilities include; six single treatment rooms and two double treatment rooms. However, the body treatment is not complete without having a fitness gymnasium to stretch out and flex your muscles a bit, especially after gaining few kilos by the extravagant collection of snacks and drinks in the villa which comes as part of the amazing All Inclusive package. The fitness facility includes; cardio equipment, weights and strength machines. In addition to this, there is also a yoga pavilion for conducting yoga. Some of the inviting activities and services that you will undergo and be offered in this royal and unique vacation home are;
• The Dhoni excursions,
• Non-motorized water sports,
• internet access,
• entertainment lounge,
• Big game fishing,
• Diving,
• Snorkeling internet services.
This is more than a resort, it is a unique vacation home of your own, with a soul. As there is a living essence that is with you and lives through what you see all over the serene place. It is through the activities that you will come to a realization of how the Constance Moofushi is a jewel! You don't even realise how quickly you embrace the charm of this luxury resort that is affordable for most.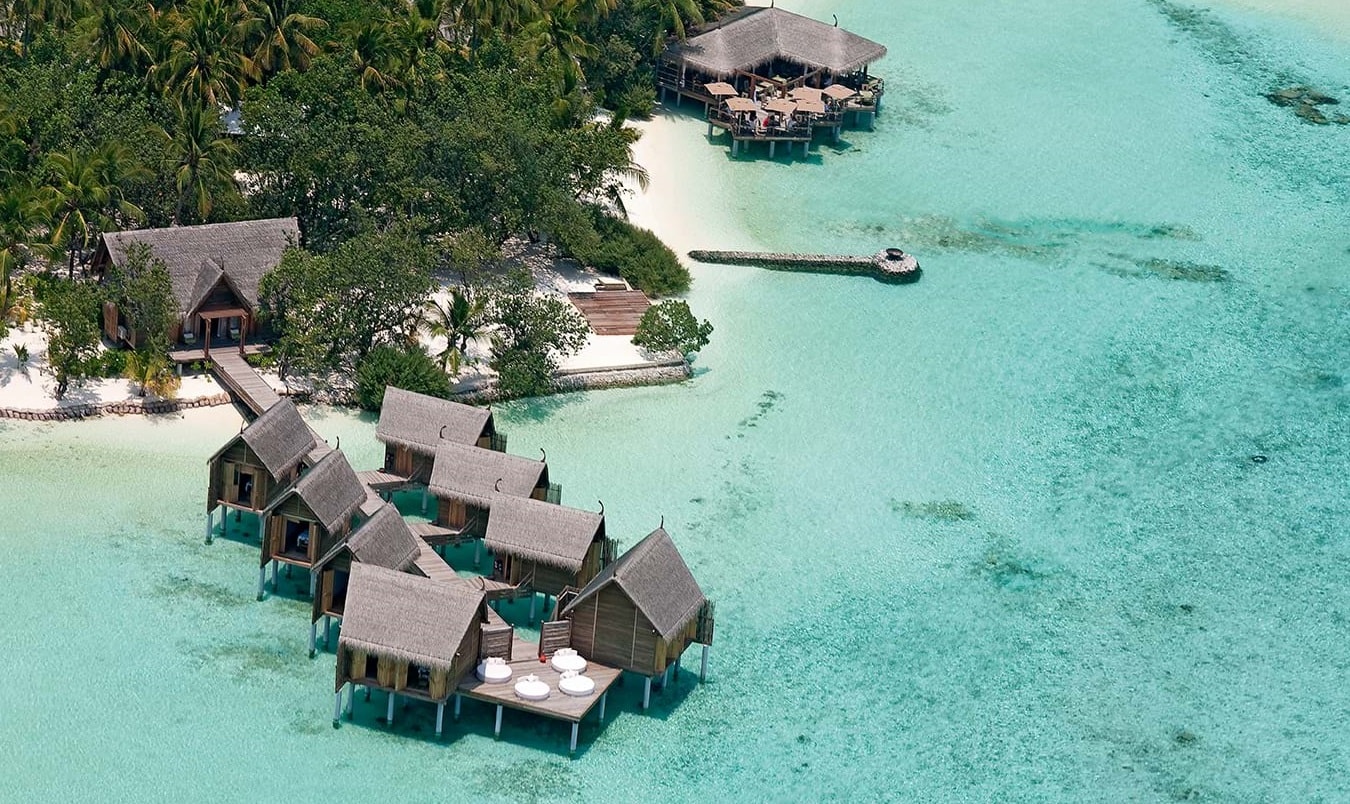 Create an unforgettable experience at Constance Moofushi, everything is catered for you! The ecological thatch roofing of the villas makes you feel closer to the nature. All the villas are built and decorated with wondrous tones of the nature with a little touch of Constance chic that enhances the experience. Not to forget the famous sunset cruise with a traditional Dhoni to dolphin search and the big game fishing in the Maldivian ways it's just the perfect getaway place to be.
let's have a small peep in to what this true-blue sky holiday island entails. The services and facilities are well advertised, but what do they actually have? Let us see what they entail.
Facilities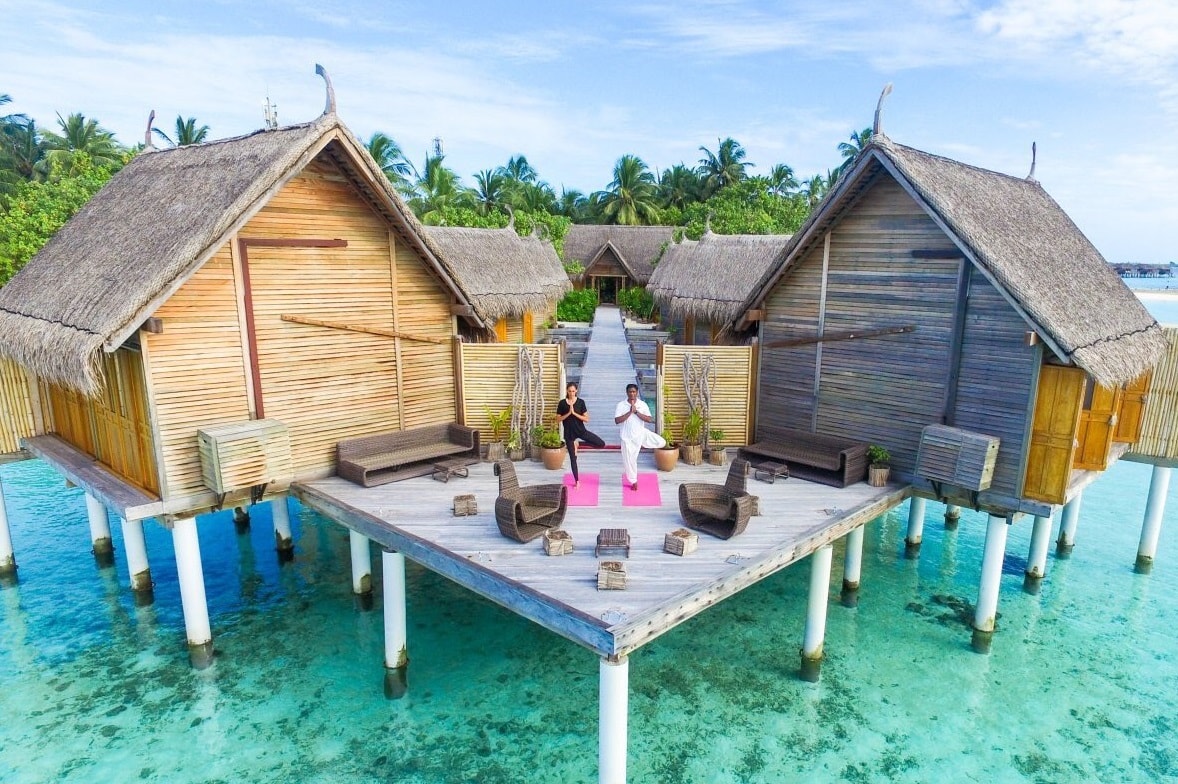 a)
Accommodation
- as said earlier on, there are exquisite villas of different designs, both at the beach and over the Indian ocean. These villas feature air-conditioning, bathroom, shower, WC, hair drier, sitting area, a complimentary internet access service, a flat Tv. Mac mini with iPod connection, telephone, mini bar, safe, tea, coffee facilities and a wooden terrace. The senior villas that stand over the ocean, feature an additional bath tub, the king size bed is just inviting, one would just want to sink in and sleep on for days!
b)
Restaurants
- the Constance has two restaurants and guests where you can enjoy an all-inclusive package during your stay! These restaurants are; the Manta restaurant and the Alizee restaurant. The difference between these two is that the later offers special menus for dinner.
c)
Bars
- Constance Moofushi Maldives also has two prestigious bars that ensures you enjoy yourself during your stay. There is also a kids menu available in all the restaurant. The bars are the Manta bar and the Totem Bar, one is located near the restaurant and the other at the beach. The Totem bar offers the best romantic spots to be for a sundowner on the beach.
d)
The U spa
- the stunning Constance Moofushi's is set over the pastoral waters of the ocean on a wooden jetty. The place provides a serene surrounding for you to relax, rejuvenate, detox, re-hydrate and enjoy yourself. The team available are highly trained and at your disposal to assist you on the best treatment that suits your needs. And that is not all! You as a guest will be given a spa experience card that will keep a record of your wellness goals and preferences, from whence your treatments are customized accordingly. The treatments are of a wide range together with classic massages, facials using aromatic natural products that are derived from plant extracts from the Indian ocean. The spa facility consists of six treatment rooms and another two double treatment room, as well as a state-of-the-art gymnasium and strength machines. Opened in the morning hours and in the evening hours.
e)
Sports and leisure
- for this section they are divide in to parts. Let us break them down and get to know what is there.
Sports
There is a complimentary fully equipped gymnasium, beach volley ball game, a swimming pool at an entertainment lounge, a non-motorized water sport; for instance, the top cat. Pedal boats, windsurfing, kayak and snorkeling excursion with the equipment. Moreover, there is big game fishing or commonly referred to as trolling Maldivian style. You can prepare yourself for the fishing of a lifetime! Because there is huge variety of fish that you can catch, yes, even the ones you have been dreaming of. Traditional night fishing - get first hand fishing by your own hands at the Maldivian national sport, fishing on a Dhoni at night. In the best fishing place, experience the hand reel bottom fishing that is very popular, who knows you could fish the best reef fish! Such as the rainbow runner, green job and blue fin jack.
Leisure
Romantic getaway
- all you have been dreaming or that special occasion you would like to give your loved is answered here at Constance Moofushi Maldives. An experience such as the Dhoni will have you dropped and your loved one on your own stunning deserted island! Secluded, just you and your better half walking hand in hand on a sparkling, white sand beach, have you rest in the shade of a whispering palm tree. A dream come true that will have your loved one feel she is the special one. It is a lover's paradise! The Moofushi offers you the experience to have share a memory of a lifetime. This is a unique romantic experience in an island just for you and your special one for half a day or a full day, as you wish.
Snorkeling exploration the single location
- at a snorkeler's paradise you will be able to experience the wonders of the underwater world. Enjoy swimming along the reef and looking out for giant porcupine fish and during the course you might get lucky and meet Napoleon fish or sting rays. That's not all, black tip reef sharks and turtles are spotted in various reefs near Moofushi.
The local village
– the local village of Himandoo is rich in the Maldivian way of life. A visit there will allow you to witness the peaceful villager's life. From the prayers they perform daily at the mosque tothe open air children's primary school and the boat yard it is all about the culture of Maldives that is different from rest of the world. The market and street shops have items and clothing you can bring back home as souvenirs. Furthermore, the ocean will provide its own unique delights a s you travel to and from islands.
Important to note!
As a show of respect to the Maldivian Muslim culture, the appropriate attire should be worn as the guest relations team will advise you and provide you with the attire.
Sunset cruise on a traditional Dhoni
- what better way to close the day's chapter in paradise! This is a relaxing romantic cruise on the ocean on a traditional boat. You can enjoy it on the open deck of the boat, as you are served a delicious wine and a chef's special canapes. Of course, with a bit of luck you may even witness dolphins perform and entertain you as they dance to the rhythm of the waves under the stunning sunset. Now that, is an unforgettable experience.
Welcome On Arrival At Airport
On your arrival arriving at Velana International Airport, you will be welcomed by the Airport Team. If arriving after 16:00 hrs in the evening, the team will organize for you to be escorted to the hotel they have pre-booked on their side for your layover in Malé. If you are arriving before that time you will be welcomed by the team and taken to the seaplane counter of the Trans Maldivian. The check-in counter is approximately 20 meters from the arrival hall, just a few steps after exit.
Along with your luggage, you will be checked on the pre-booked flight to Constance Moofushi. You will then be escorted to a bus taking you straight to the TMA Terminal that is approximately 10 minutes away. Please take note that all international departures before 9:00 hrs in the morning will have to leave the hotel a night earlier. In that case you can book a guesthouse in Hulhumale' which is just a 10 minute drive from the airport. Upon arrival at the seaplane terminal you will be met by the airport team and escorted to the dedicated Constance lounge.
Beverages, soft drinks and snacks are available free of charge as well as comfortable seating, internet access, among many more. You will then be escorted to the sea plane gates where the TMA staff will escort you to your plane. Please note that waiting time may vary between 45 to 90 minutes. When you land at Constance Moofushi the Guest Relations team will greet and welcome you with cold towel and offer arrival information before escorting you to your villa. An indeed top-class service delivery!
The Constance lounge at the Male airport is open till 21:00 hrs, it is accessible during departure from Maldives and all the facilities such as free WI-FI, snacks and drinks are free of charge. Trans Maldivian would need the date of birth of your children under the age of 18 travelling with you for the reservation of the seaplane transfers. Ensure you enjoy the holidays to the fullest and have the best time possible in everything that you do. It is all at the Constance Moofushi Resort.
Amazing Resort With Nothing To Regret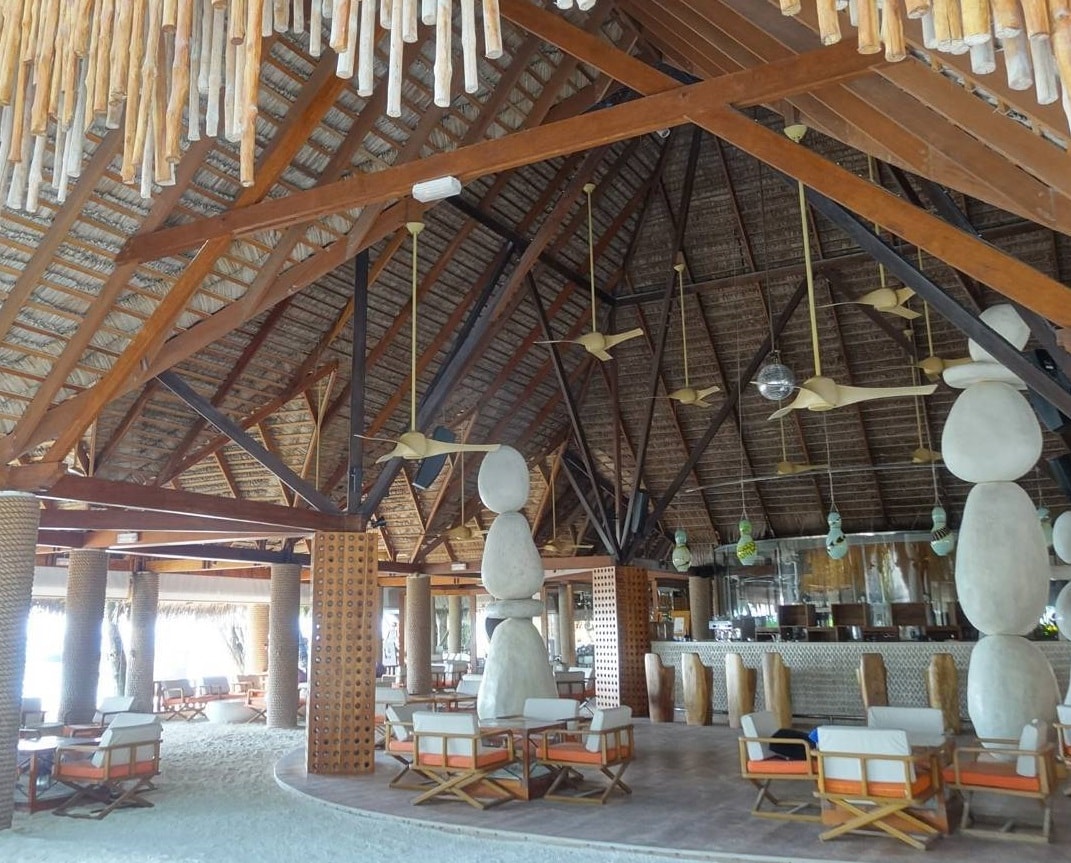 This is a one-time experience that you should not let it pass. Experience paradise on earth with your special person on another level, and create memories of a lifetime. Give them an assurance that they still are special as you share with them the holidays in this vacation home with a soul. To preserve nature you need to appreciate its beauty. But, at Constance Moofushi it is everything you desire in a heaven like island.
Your Experience At Constance Moofushi. #Maldives #Malediven #Honeymoon #Urlaub