Coffee Art Makes Its Way To Maldives
Last week I visited a local café in
Hulhumale
with a friend. I prefer seaside places to enjoy drinks and Hulhumale' happens to have many small restaurants and cafés by the beach. We walked in to one and ordered cappuccino, walked across the road to the beach where sat down comfortably.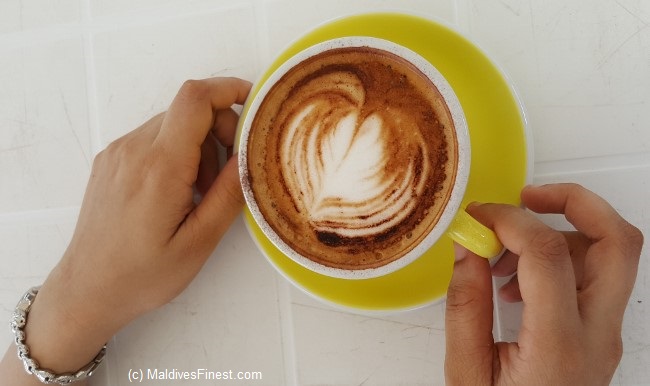 Photo: The coffee we had in Hulhumale
In a few minutes waiter came with drinks. It looked awesome. The coffee art was simply mind blowing. I had seen this on the pictures but was not expecting it to be available in a local island or city. In luxury resorts I would expect this but not in a local coffee shop.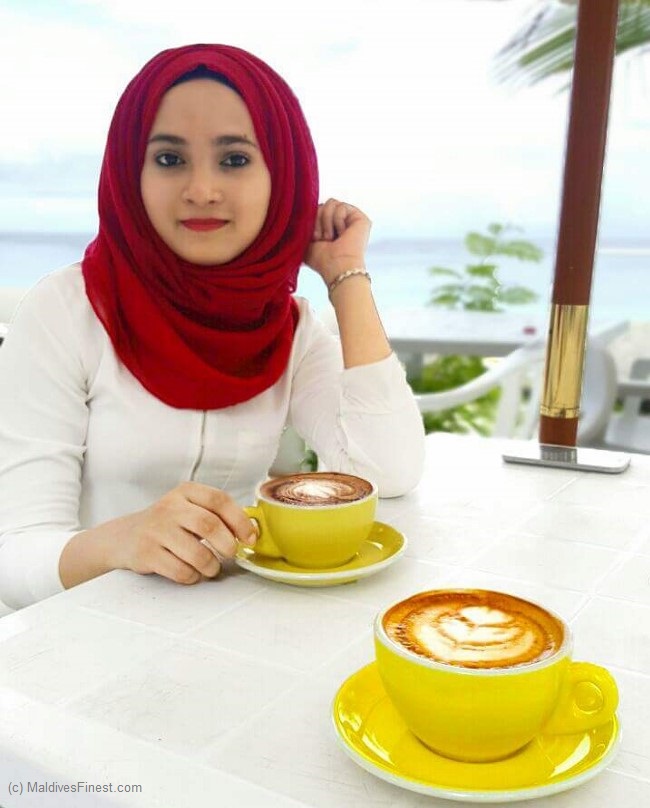 I noticed taste was slightly lighter than the usual Lavazza beans which are common in Maldives. From latte to espresso there were many items on the menu. Next time I will try out a latte.
If you want to try this out it is available at The Family Room, Dhigga Magu, Hulhumale. Despite its name it is actually a coffee shop, not a guesthouse.
Note: Pictures are copyright reserved by Maldives Finest.