Tourist Brings In A Dog To Maldives
Pictures show a middle aged white woman with a small fluffy dog running on the beach. On another picture she carried the puppy in her arms while talking to some of the local boys. On social media many speculates if this in fact is Maldives.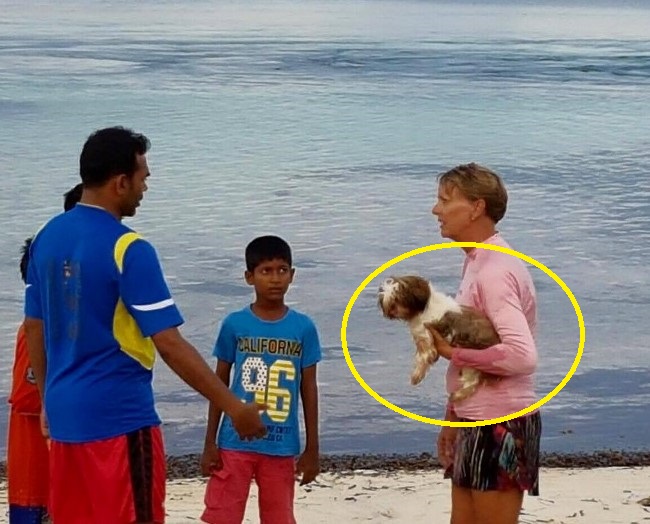 Maldives Finest has investigated the report and believes this happened in southern Addu City.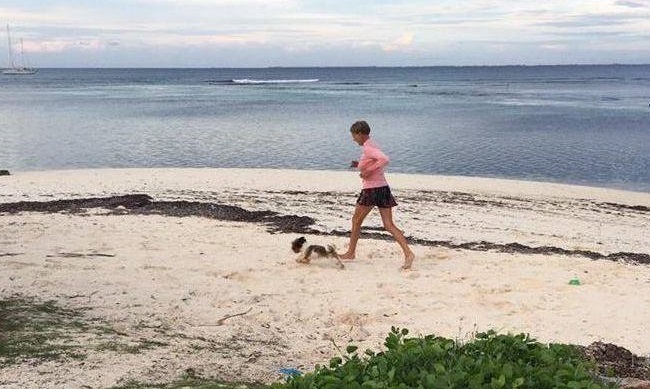 Dogs are prohibited animal in the Maldives, except for law enforcement purposes. The Maldives Police have sniffer dogs to identify illegal items at customs and sometimes use on special operations.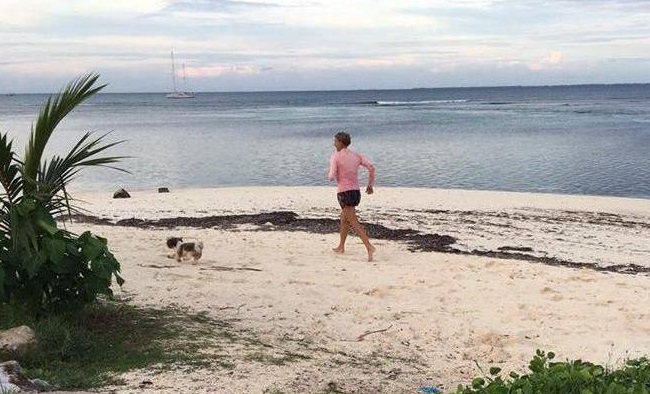 The public reaction on the matter puts finger on Maldives Customs Service. But, Maldives Finest believes the dog came in a small private yacht which anchored in Addu Atoll on its way to another country.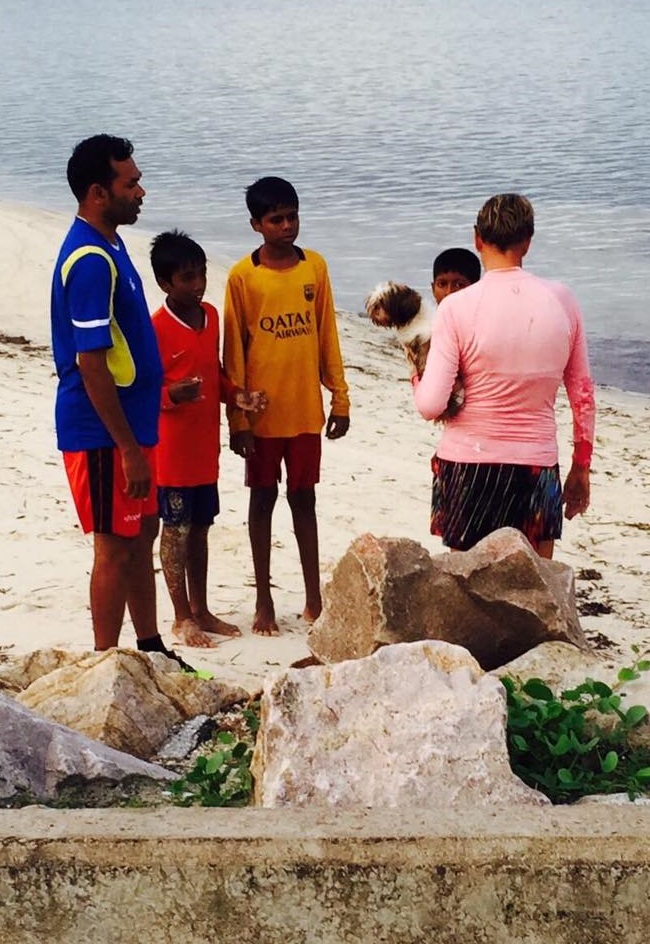 The yacht has already departed and authorities seem to have no report about the incident. It is quite common to have pet dogs in small yachts but tourists do not bring it to the island.