Shakira Visits Maldives For The Private Party Of Saudi Prince
16 JUNE 2015
16 Jun 2015: Shakira has visited Maldives today to perform at the
private party of the Saudi prince
which is taking place at Velaa Private Island. On arrival the airport officials put her in a van and took to the VIP lounge, we could not trace her from there onwards. It is believed that she escaped to the resort quickly. We don't know whether she is staying at
Velaa Private Island
or Chevalbanc Randheli. Velaa is exclusively booked by the prince and Randheli is basically used for side support. In fact it was evident that some of the celebrities actually stayed at Randheli. The prince may have wanted privacy or there was not enough room. Both are top luxury resorts that previously hosted royal family members, one was from England and another from an Arabic country.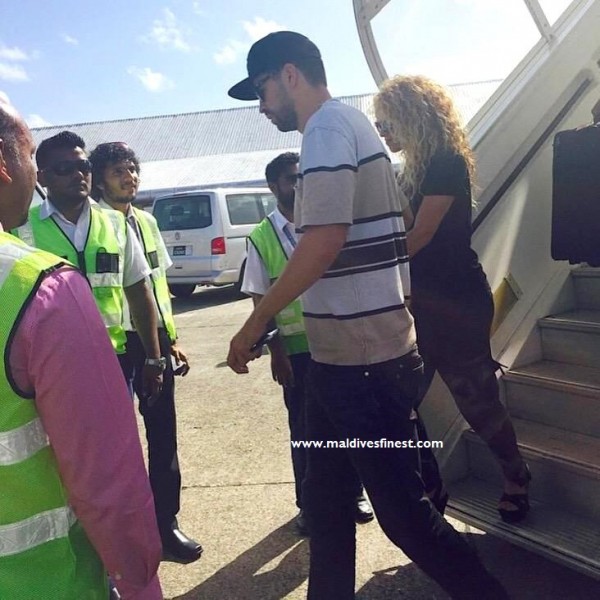 Photo: Shakira at Ibrahim Nasir International Airport, Maldives
We already know that Pitbull performed at the party and already departed. The article who got fame from "gangnam style", Psy from South Korea also performed, we don't know if he is still in Maldives or left along back. It seems the celebrities are performing individually instead of one collective show. The party has been going on for some days now and we don't know exactly how long it would last.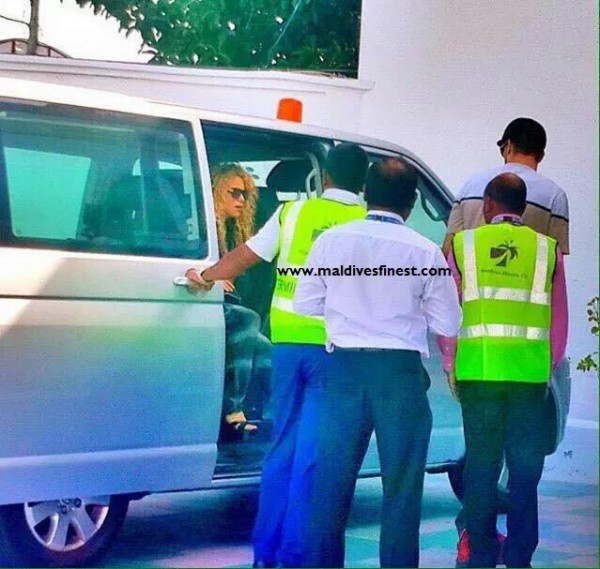 Photo: Shakira gets in the van, in Maldives airport
Jennifer Lopez and Rihanna is also planned to arrive Maldives to entertain prince. So far we have no report suggesting their arrival. We are eagerly waiting to capture them, possibly at the airport or seaplane terminal. We got unconfirmed reports that private yachts are also involved in the operation, perhaps to discretely escort the artists and evade media focus.
It is quite common in Maldives that celebrities visit and depart without trace. Velaa Private Island hosted a Saudi Prince right after its opening last year. And now it is another prince from the same country.
Shakira visits Maldives for the private party of Saudi prince. #Maldives #Malediven #Shakira #Music #Celebrities #Мальдивы #Maldivler #Maldivy