What They Do When Seaplane Engine Fails In Maldives
A friend of mine arrived Maldives for holiday and boarded a seaplane flight off to Meemu Atoll. Seaplane was no strange experience for him. That was why he was quick to notice the unusual noise on one of the two propeller engines. Despite the noise the plane kept flying and it seemed in total control.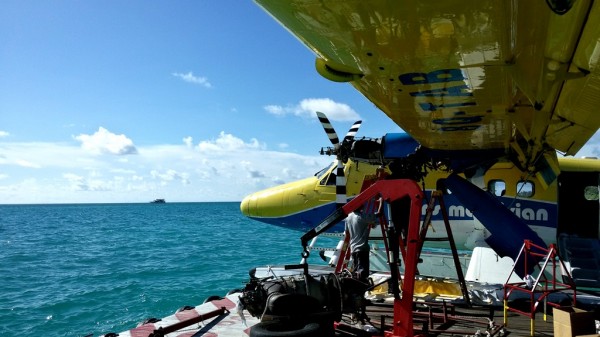 Minutes passed as tourists enjoyed the breath taking scenery of the Indian ocean islands from bird's eye view while the seaplane kept flying. My friend too enjoyed the views and kept taking photos despite having this experience many times before. He knew the Twin Otter seaplanes were one of the safest in the world, should anything happens it could land safely on water in most of the cases. But, weather was not so good, that was his main concern. A rough whether means the seas would be rough and seaplane would have difficulty landing in open ocean. Having many islands in the view it could obviously land safely in the lagoon. So, the strange noise was not that much of a concern.
After some 40 minutes the seaplane landed at the resort and off went the guests, as if there was nothing wrong with the plane.
It was an overnight flight, the flight had to stay at the floating platform and it would fly the early morning departures back to the airport next day.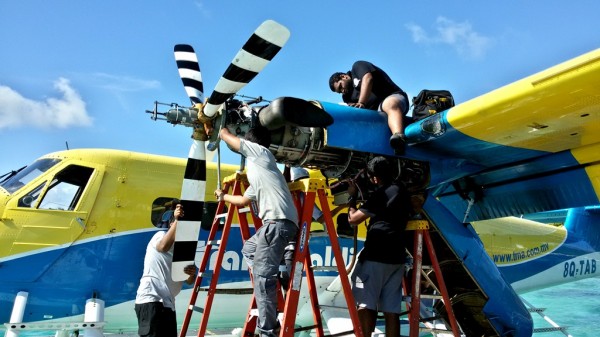 My friend was a morning person, woke up at 6.00 am and discovered the resort before taking his first breakfast. Nice sunny day was good to wander around and talk people. It was afternoon when he walked up to jetty and found the seaplane was getting repaired. In fact it was not just a repair, rather a replacement of engine. A group of engineers brought a new engine and got the faulty one replaced while the plane was sitting at the fixed platform.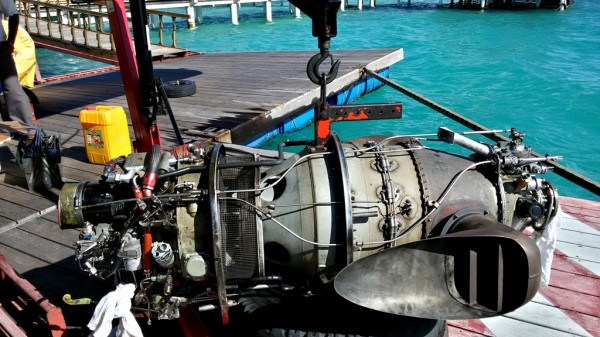 It was an astonishing sight that these clever engineers worked right on the platform and got the plane fixed. Otherwise one could only imagine how difficult would it be to tow the aircraft to its base in Hulhule'. That was a good job well done, all thanks to the clever engineers of the Trans Maldivian.
what they do when seaplane engine fails in Maldives. #Maldives #Malediven #seaplane #flight #urlaub #trip