Cocoa Island Becomes The Best Resort In Maldives
5 Jun 2015: Cocoa Island has remained as number 1 in the Maldives for several months. Hotel ranking given by the MaldivesFinest is based on the happiness of guests and is computed from reviews from trusted sources. We feed list of resorts to our ranking engine, computation of happiness score and ranking is a fully automated process. Resorts with excellent feedback always rank high.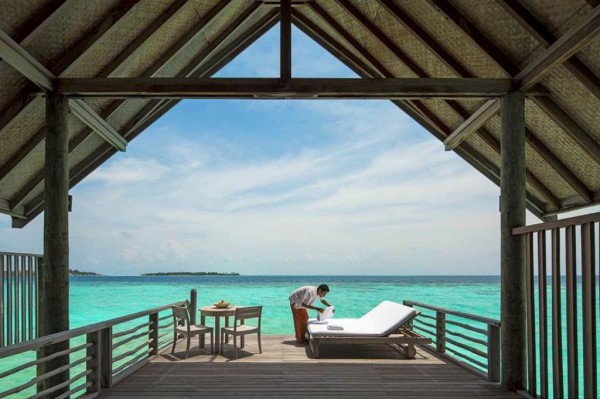 The 33 room resort offers 5 different room types to suite every guest who seeks to indulge in luxury by the nature.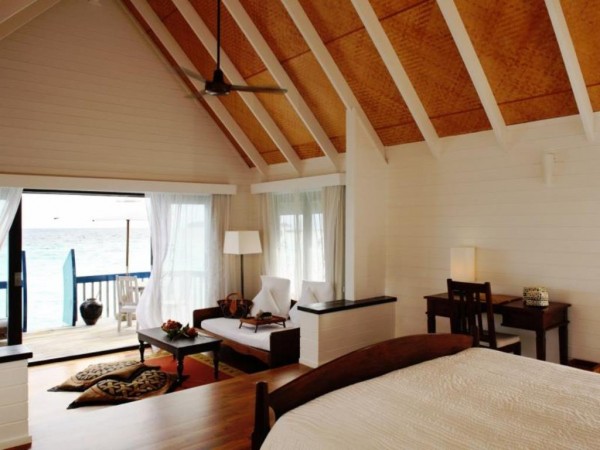 The smallest room type Dhoni Suite (75sq m) comes with either kind-size bed or twin with a spacious living area. There is a sun deck with two chaise lounges and a dining table. Bathroom has separate bath stall and WC. If you love clear water of the lagoon the stairs on the deck leads directly down.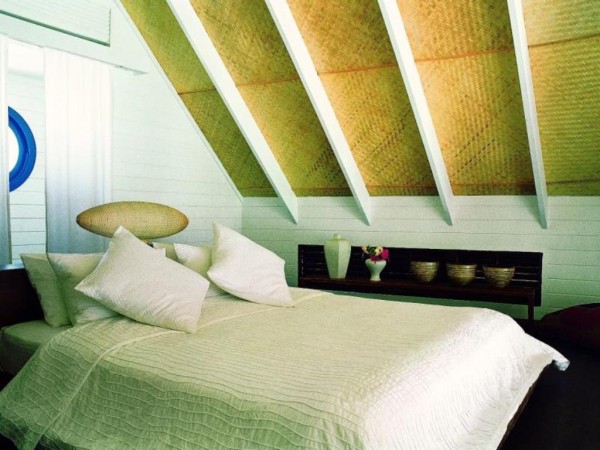 Dhoni Loft Suite (110sq m) is the second room category, comes with a larger living area with a great view of the lagoon through full length glass windows on three sides. Bed room is in the upstairs, living area and bathroom in lower level. These rooms come with double vanity, separate shower and WC. Just like Dhoni Suite, these rooms also give direct access to lagoon.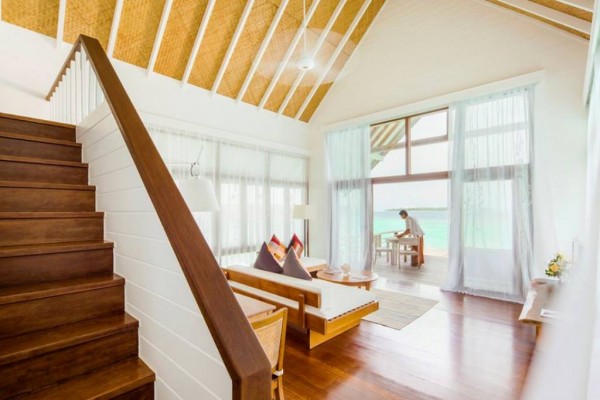 Loft Villas (123sq m) are even bigger but similar to Dhoni Loft Suites. There is an additional outdoor shower.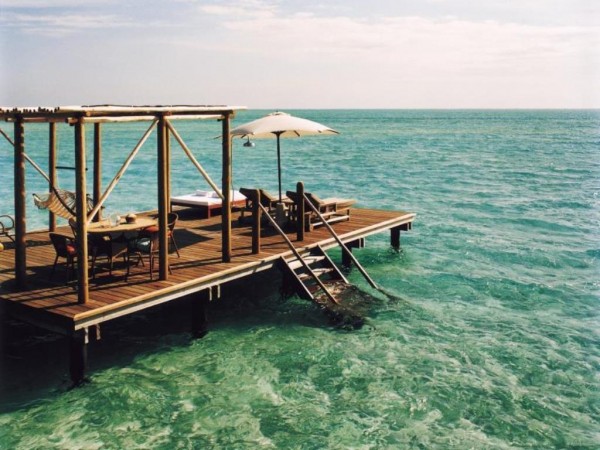 One Bedroom Villas (125sq m) come with a private entrance which gives more privacy. These rooms are very ideal for honeymooners and regular couples alike. On simple elegance concept the living area, bath room and king-size bed are at same level. These rooms have double vanity, private sun deck and steps into the sea.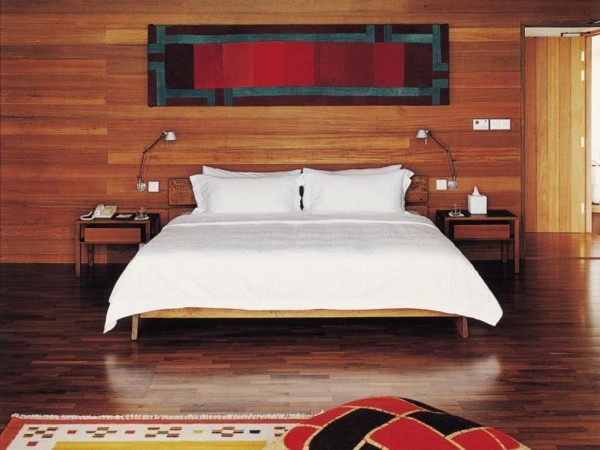 Como Villas (300sq m) have two bedrooms, one with a king-size bed and another with twin. Bathroom is ensuite with double vanity. There is a separate walk-in shower and outdoor shower. Sun desk is private and for dining there is a private bale which is connected by a walkway. The rooms are very ideal for families.
Ufaa is the main restaurant that serves breakfast, lunch and dinner. Dishes are mainly European with a twist of Asian and local Maldivian sea food dishes. Faru is the main bar located adjacent to the pool. There is also a spa and gymnasium on the island.
Cocoa Island has a rich house reef and guests often see turtles. The magical element of the out standing level of happiness could be the out forming staff who are always friendly and attentive to all your needs. The island itself is true paradise, gifted by nature, with all enrichment and beauty. The location is perfect too, not so close to airport and not too far. All in all, it deserves the honour of best resort in Maldives, based guest reviews.