Regrettable Situations In Your Maldives Holiday
How many times you saw jaw-dropping pictures of Maldives and wanted to book it right away? It is a fact that most of the holidaymakers visiting Maldives get a wonderful experience. But, people who book holidays online, without going through detail or consulting an expert, are increasing meeting regrettable situations. In the past 2 months I had more of such cases than the whole last year, and almost all made bookings on automated online websites. Here are the things you need to understand.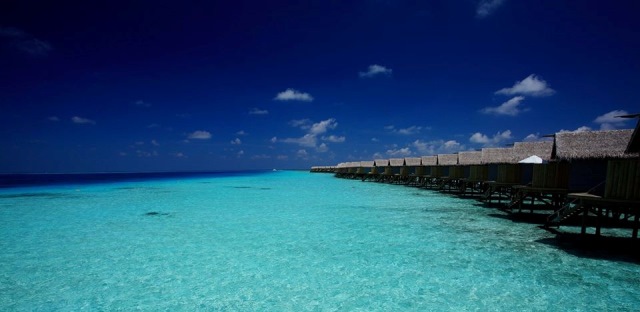 Activities offered by the resort
Holiday offer sites and resorts often show you a lot of pictures. Keep in mind that all the places or services on the pictures may not be available directly on the resort. It may not be intended to mislead you, but Maldives being so different than the rest of the world many things don't work the way people assume. Some of the guests I met saw pictures of whale sharks on the hotel website and information said there was an excursion to swim with them. Some of the resort do offer this activity, but in this case the resort was very far from whale shark point and resort had it priced very high, because of the transfer costs. In the end the guests could not take part in the activity.
Pictures show nice beach but no beach when you get there
This happened to a group of who came for a guesthouse. While resorts are on its own islands, guesthouses situated on residential islands. The website shows nice beach but for this beach you have to buy an excursion and visit a near by uninhabited island. You get the beach you saw on the picture but its not convenient. If you knew this before you would not book that holiday. So, be careful all the pictures you see on the website may not directly available at hotel.
Beautiful coral and plenty of fish
Not all, but most resorts, have its own house reef. The fish or coral you see may not be from their house reef. Most of the resorts offer snorkeling excursions in which they take you to snorkeling spots, near the resort or at other islands. Maldives is full of amazing snorkeling and dive spots. But, also keep in Maldives the oceans are massive and some times you need a lot of travel. Not all resorts are surrounded by adorable marine lives. The pictures you saw may be the resort's house reef.
Dining options
You may have read reviews on Tripadvisor and people were satisfied about the food at the resort you are about to book. About 20% - 40% guests visiting Maldives are repeater guests and most of them don't write reviews. Guests who visit Maldives for the first time often write reviews. The food at the resort may not be bad, so the reviews would be positive. But, a good holiday consultant knows which resorts have the best dining options that are priced reasonably. Even with amazing natural beauty and luxury accommodation a poor dining experience could spoil your dream holiday of a lifetime.
To avoid regrettable situations it is recommended that you consult an experienced Maldives travel consultant or read through full detail, without personal assumptions based pictures on hotel website. Avoid travel agents and website that offer all the resorts and go for those who recommend you best suitable destinations based on your budget and requirements. Agents that sell a small collection of fine resorts are ideal than the large scale trader.