Photo Of Chinese Rocket That Fell Into India Ocean Near Maldives
11 MAY 2021
A photo shared by many Maldivians on social media show a massive floating object. It appears to be debit of a rocket. This started just days after the Chinese Long March-5B Y2 rocket fell into Indian Ocean near Maldives. While we are unable to independently verify the authenticity of the photo the person who discovered this object remains unknown. However, The vivid blue colour of the ocean appears to be consistent with Maldivian waters that are not too deep. Deeper waters usually come in dark blue.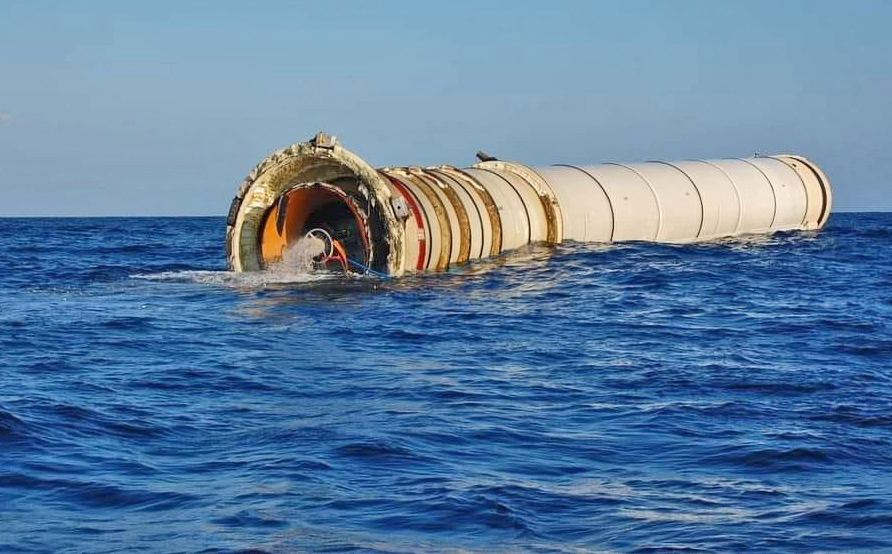 The statement by China Manned Space Engineering Office said that the rocket re-entered the atmosphere at 2.24 GMT on 9 May 2021. The coordinates (72.47E 2.65N) provided by the Chinese authority points to 47 KM west of Kudahuvadhoo island in Dhaalu Atoll. The United States also confirmed re-entrance of the rocket debit to earth's atmosphere but did not provide any particular location. The officials believe some part of the rocket would be burned out because of the extreme heat while the object falls at tremendous speed. A part of the rocket being intact may indicates efficiency of the Chinese technology while the same technology is blamed by some for its failure.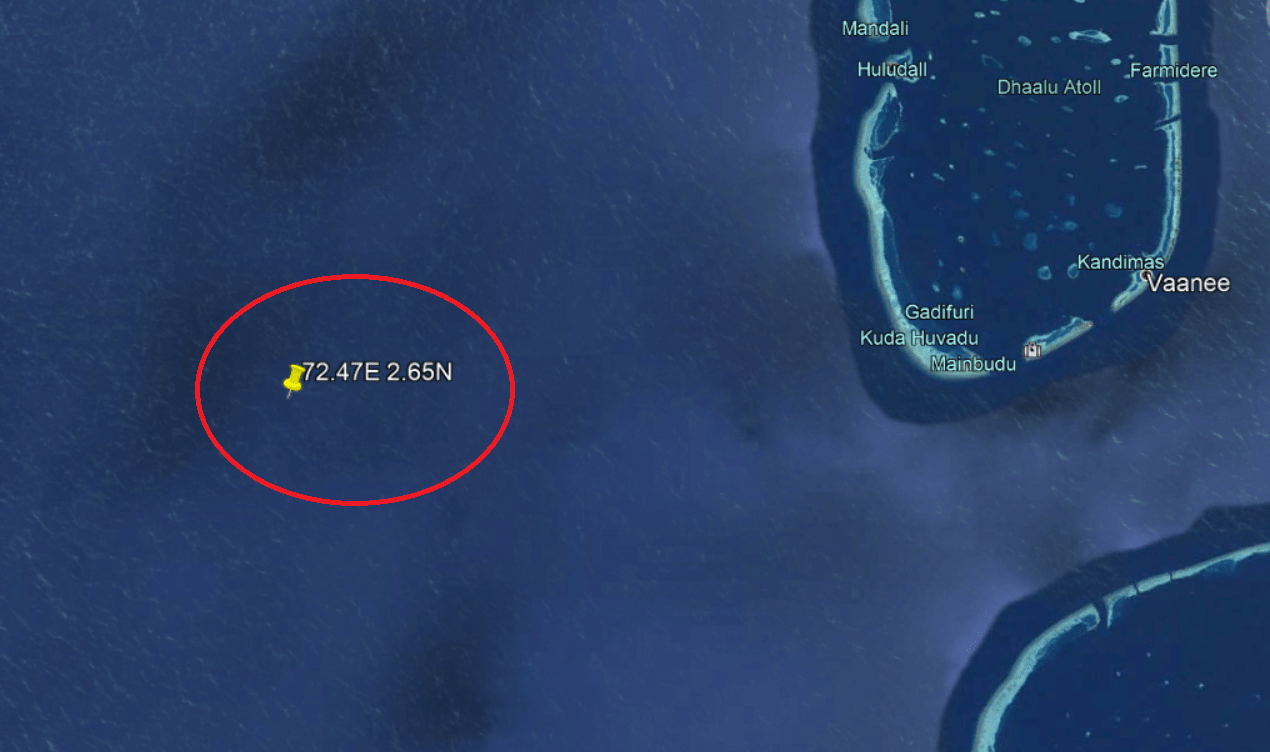 Floating objects near Maldives usually find its way to one of the islands. So, after some days it is likely that people would discover debris of the Chinese rocket washed ashore. The Maldives consists 1192 islands of which only few hundred are occupied by local residents and tourists.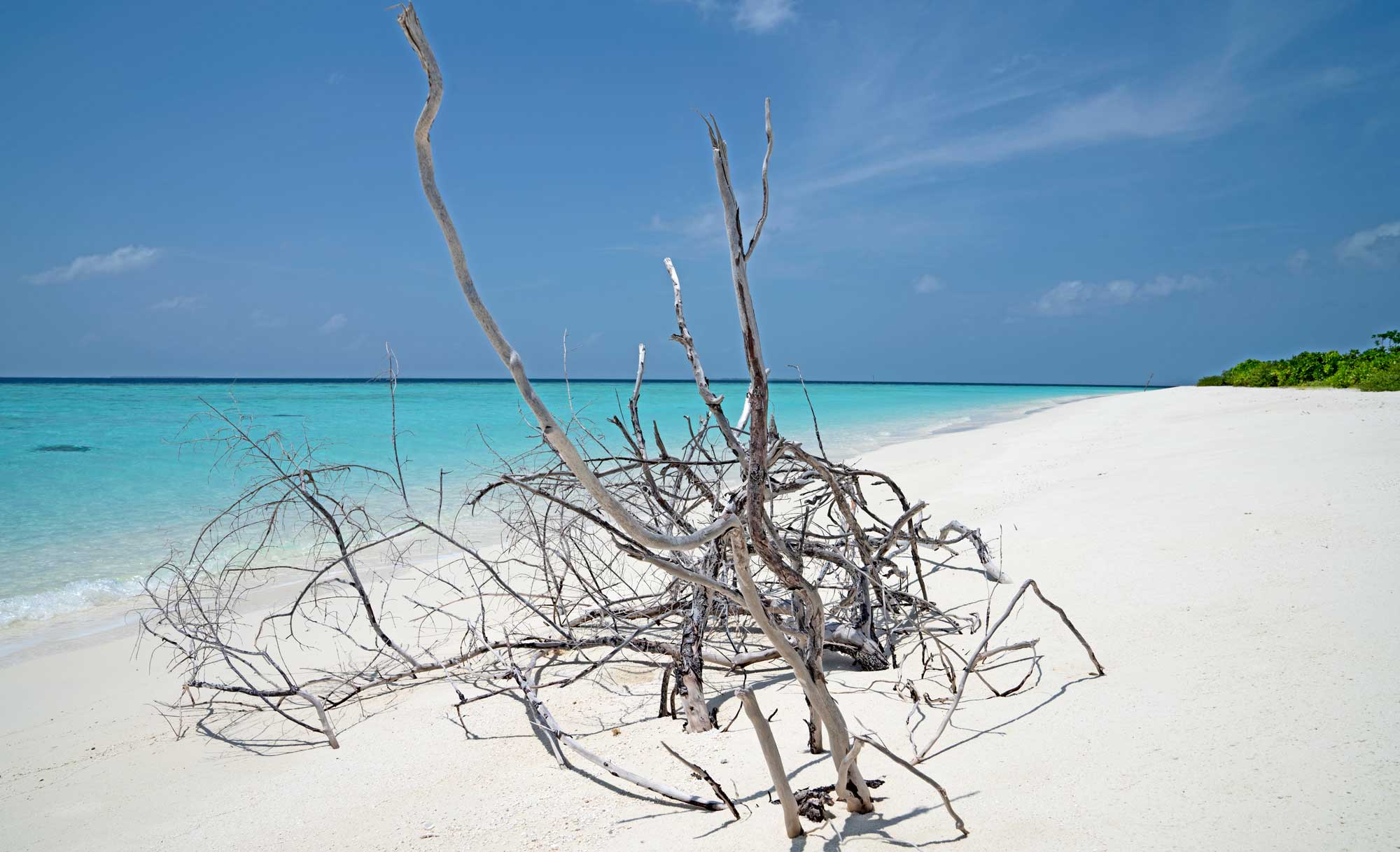 More than half are left alone as reserves and do not have residents. So, if the objects floats to one of the uninhabited islands it could take weeks or months before someone discovers the object. Usually people visit such islands on picnic trips, youngsters go there for jigging along the house reef.
Maldives Coast Guard have said that they are keeping on eye for the Long March-5b rocket debris while patrolling the region. If they discover the object they would likely announce it and give coordinates for vessels to watch out. The GPS coordinates of the impact being outer atoll the only people who go there are fisherman. Passenger and cargo boats usually travel within the atolls as waves are higher in deep ocean.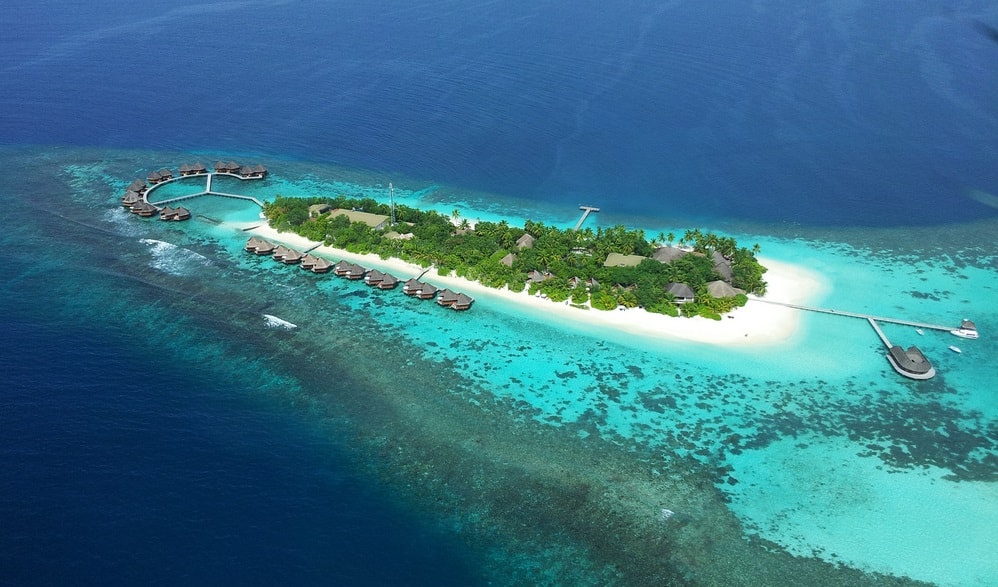 Photo: Mihiri Island Resort, located in Ari Atoll, Maldives
Maldives is home to more than 150 exclusive resort islands and is a popular choice among the Hollywood and Bollywood celebrities. Covid19 impacted the biggest industry in the country but Maldives managed to gain a huge boost of tourist arrivals in the recent months. About 99% of the tourism workers have received first dose of Coronavirus vaccine. Despite these measures the country suffered a surge of cases in the recent days and government have reacted with stricter measures to ensure safety of the citizens and tourists.
Photo of the Chinese rocket that fell into India Ocean. #Maldives #ChineseRocket #ChinaRocket #LongMarch5B #News #Breaking #China