President Of China To Visit Maldives With 200 Delegates
President of China Xi Jinping is set to arrive Maldives Sunday 14th September 2014. The Chinese President is arriving with about 200 delegates, Maldivesfinest has learnt. At this time it is unclear who these delegates are, but the government of Maldives is expecting commencement of various development projects. Widely anticipated bridge construction, between Male' and airport, may be inaugurated by the President of China. At the Republic Square in the capital Male' there is a fenced area and inside is taking shape of a bridge.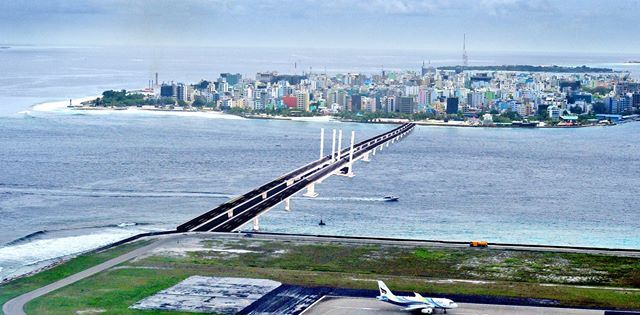 It is unclear where Chinese President would stay during this historical visit to Maldives. But, Paradise Island Resort has relocated many rooms to other islands, Maldivesfinest has learnt. Unusually high number of room relocation coincides the visit of Chinese President.