Possible Wing Part Of MH370 Found On Vabbinfaru Island Maldives
7 Aug 2015: A piece of debris that looks like a part of a flight wing section has been washed ashore on Banyan Tree Maldives at Vabbinfaru. On pictures it looks like part of a plane wing or horizontal stabilizer in the tail section. Signs of having it in the sea for a long time are visible.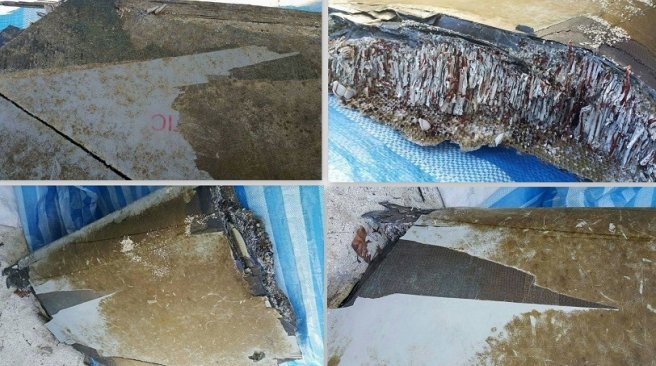 Pictures of the possible aircraft debris found on Maldives
Flight MH370 disappeared more about an year ago and few days back a wing part was found on the Reunion Island. It was tested in the laboratory and now proven to be part of the missing flight.
Following the discovery of MH370 debris on Reunion, the pictures of debris found on Vabbinfaru Maldives emerged to social media. It was then the management of resort came to know this was found a month back and it was disposed to
Thilafushi
, the garbage island. The beach cleaners had no thought that it would be part of the MH370 and just disposed like any other washed-up garbage. Who took the pictures still remain unknown.
Despite trashing the debris, a small piece of about 5 - 7 inches, probably torn off from main part, was found at Banyan Tree Maldives Vabbinfaru. Maldives Police came to the island around 15:15hrs as part of the investigation and have confiscated the small piece. It is believed that this will be sent to France for investigation in the laboratory to check if it was part of the missing flight MH370.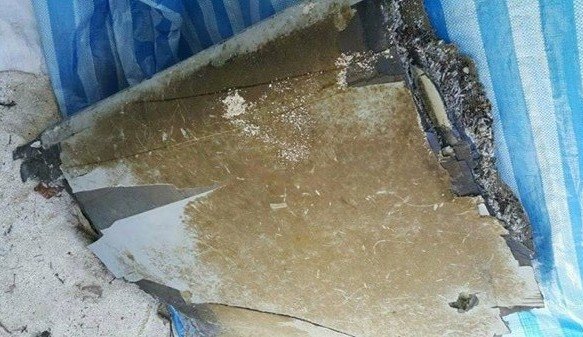 Mr Naseem, the General Manager of the resort, said that he came to know about this from social media. It was not reported to the management and disposed like any other debris. Mysterious objects such as different type of buoys, beacons and locators occasionally get washed up on the islands. Broken objects or faulty things of no value being landed on islands, especially at the time monsoon changes, are quite common and people just dispose them off. On rare occasions people found objects that looked like explosives and was reported to police and national military who always investigate to later find out the objects were not harmful.
Garbage taken to Thilafushi are segregated into different types and common waste is incinerated. Plastic bottles are crushed for export, so are metal and other materials of commercial value.