Cause Of Korea Ferry Capsize Looks Similar To What Happened In Maldives In 2007
17 Apr 2014: Korea ferry carrying 459 passengers got capsized off South Korea and almost 300 people still remain unaccounted. Ferry was carrying mainly high school students. Search and rescue efforts started almost immediately but bad weather conditions affected the efforts.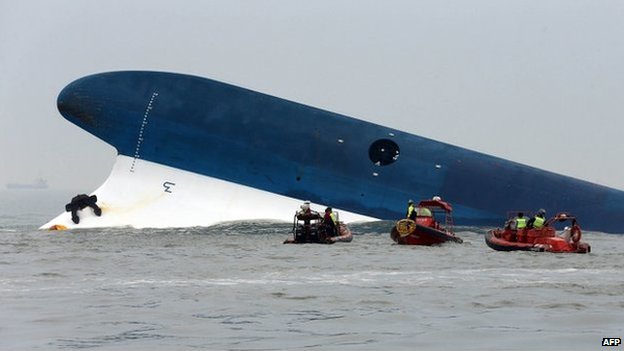 Korean authorities have so far not said anything about what cause ferry to capsize.
A similar incident occurred in Maldives in 2007 when a boat carrying 100 passengers got capsized and killed 17 people. Most were able to get out because the boat was small.
Maldivian authorities investigated one of the worst tragedies in the history and findings changed regulations forever.
A group of about 100 people visited another island for a football tournament. The match turned to minor clashes between the teams and the group set sail back to their home island. Many of the passengers were sitting on the rooftop celebrating victory. The open ocean had relatively choppy waters. Boat was rolling to sides and because of the heavy weight on the rooftop the boat flipped upside down. People on rooftop survived with many others inside the cabin, 17 passengers were stuck in objects that fell on them while boat went to capsize.
The boat was actually designed to carry both cargo and passengers. Cargo sits deep in the hull giving gravitation force to keep boat upright. In the tragic event, there was no cargo and rooftop was full with people.
Looking at the video footage and pictures of Korea ferry, it appears the cause is the same as Maldives incident. But, it is unclear what make the ferry to have its main load in the upper floors.
For some reason it seems that large crowd of passengers gathered to one side of the ship, causing it to tilt. Once objects start dragging down it adds more weight and gravity causes the capsize.
What may have caused so many people to go one side of the ship is yet to find out.
Design of the ship's hull could also have played a roll. In Maldives case, it did play a role and that changed boat building codes forever.