Impressive New Beach In Canareef Fills Resort With Guests
19 FEBRUARY 2018
The island that was once surrounded by seagrass in the lagoon is now a popular choice to beach lovers visiting Maldives. The narrow stretch of land that was left empty at the southern side of Canareef is no longer empty, it is now full of guests enjoying the beach and lagoon.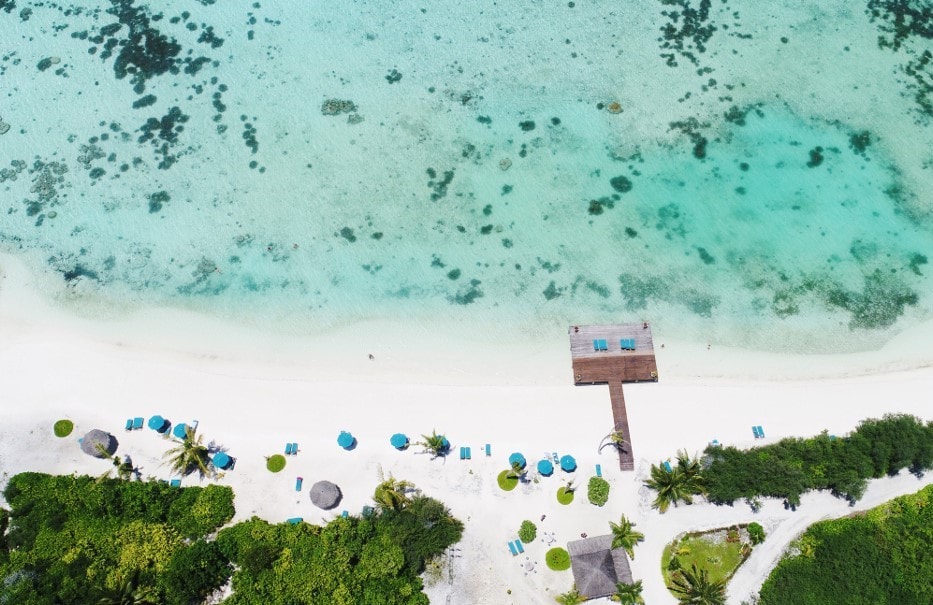 A team from Maldives Finest visited Canareef yesterday, the resort had 360 guests. We took a buggy and headed straight to the new beach area. On the way we inquired the driver and understood the resort had been running above 90% occupancy for the past 3 months.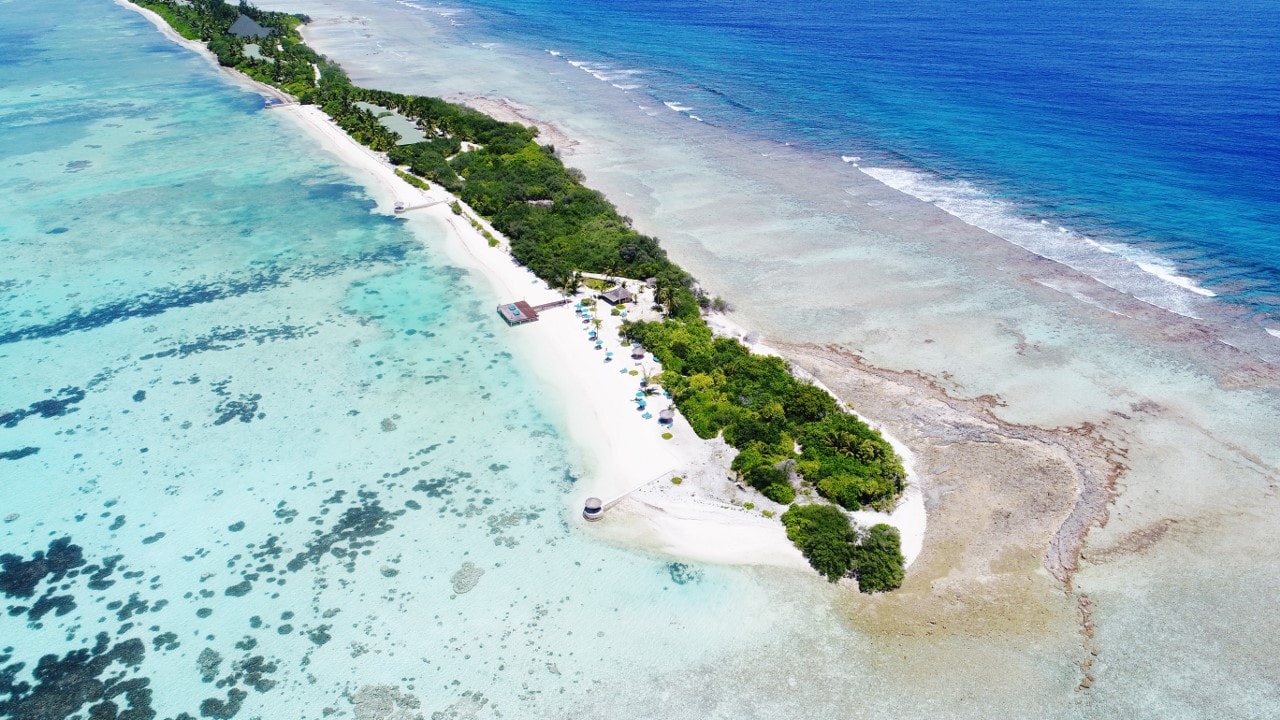 The seagrass that was there has been meticulously removed leaving only the coral and sand. The lagoon extends to several hundred meters from the shore. Some guests like to stay close to shore while others go out beyond eye sight. The scattered coral serves as homes to small fishes living in them. Guests in snorkeling gear enjoys watching these fish as they keep moving on to different pockets of coral.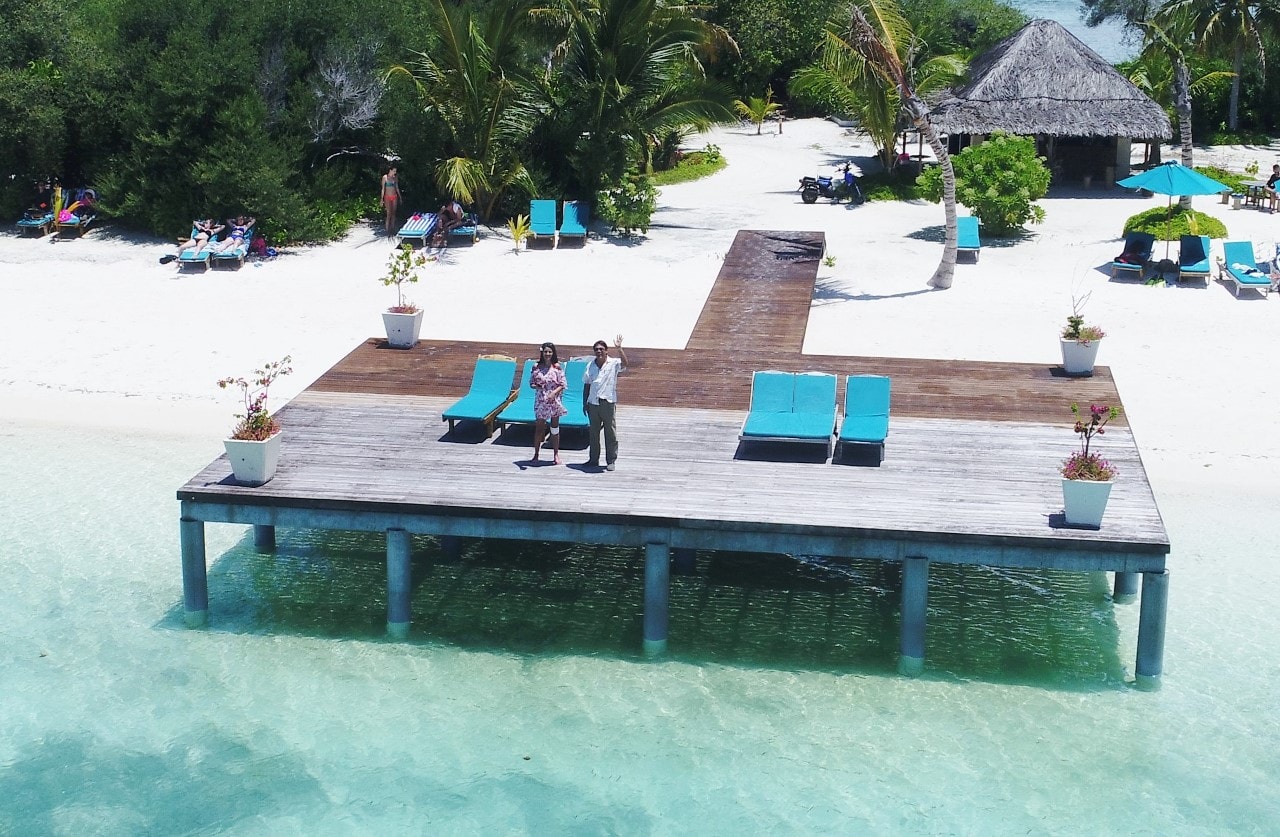 Photo: General Manager Kevin Theseira with a guest on the beach platform
The beach reclamation and seagrass removal works were carried out by an in-house team guided by the General Manager Kevin Theseira.
The 4 star Canareef is one of the longest resorts in the Maldives, the land stretches to 3.8 km.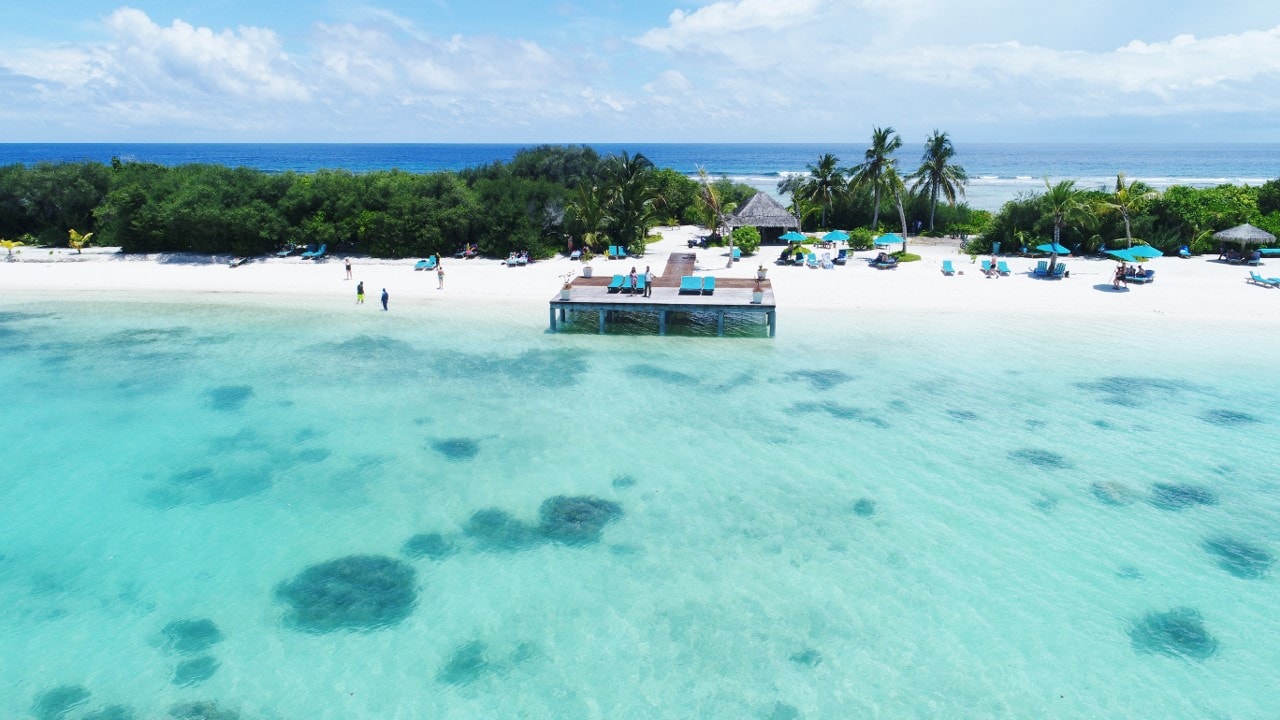 Photo: The newly developed beach in Canareef Resort Maldives
Easy Access To Gan International Airport
Canareef Resort is located in Addu Atoll (also known as Seenu Atoll). The nearest airport is Gan International Airport, the transfer takes just 10 minutes by speedboat. Srilankan Airlines operate direct flights from Colombo to Gan. Arriving to Velana Intertional Airport in Male' means you have to take a domestic flight to Gan which takes 70 minutes. Airlines from Europe, Middle East and Asia operates flights to Colombo and it is more cost-effective to fly from Colombo to Gan.
Impressive New Beach In Canareef Fills Resort With Guests. #Maldives #Malediven #Reise #Urlaub #Мальдивы #Maldivler #Maldivy #Canareef