Maldives Coat Guard Rescues People From Missing Cruise Vessel
21 March 2014: Maldives Coat Guard has rescued people of cruise vessel Alderabaran which went missing earlier this week. Maldives National Defence Force (MNDF) which operates Coat Guard said the sailors were in a small dinghy when found, all safe and sound. But the cruise vessel is still missing. It is unclear what caused the sailors to separate from vessel.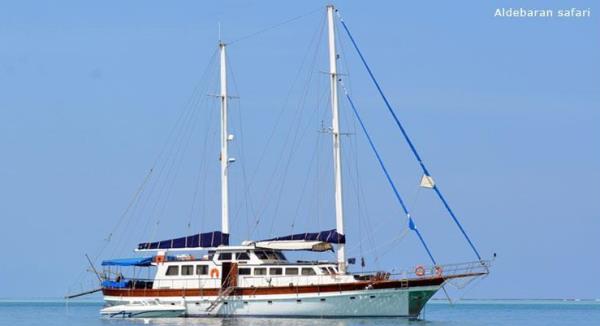 Aldebaran went missing while travel from Gdh.Kaadedhoo to Maldives and Coat Guard has been searching for this vessel for past 3 days. The Coast Guard is still searching for the vessel. Present focus is put on the area the vessel was said to have seen last.
The operators of this safari vessel said 8 people were on board while it went missing. Among them were 5 Maldivians, 2 Bangladeshis and an Italian. The vessel is 28 metres long and had white colour exterior. Maldives Coat Guard requests to report if anyone is aware of its whereabouts or have any clues that could assist locating the boat.
Missing tourists rescued after 17 hours in open ocean
Maldives Coast Guard aims to introduce sail powered patrol boats
Rescued couple tells how they spent horrifying 23 hours in sea