Secret Retreat Island Of The Maldives President
About 3 kilometers from Kurumba Maldives is a tiny coral island that looks just like any other. This is Aarah, the retreat island of the President of Maldives. Few knows how the interior looks in this top secret facility. The island is believed to be heavily guarded by the military even when the president is not around.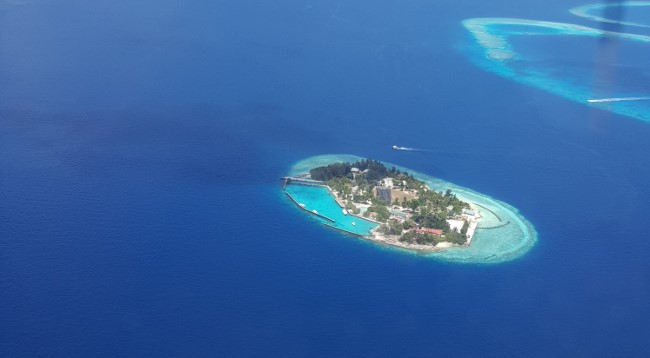 President's luxury yacht is right there in the lagoon. One of the three small boats could be his fishing vessel.
Pictures show many buildings on the island. The ones with red roof may be the main complex. There is one single building near the thick trees, this may be a private villa. Another private bungalow seems to be located on the right side beach. In the middle of island there is a field with grass with an area shaded, it resembles a mini football.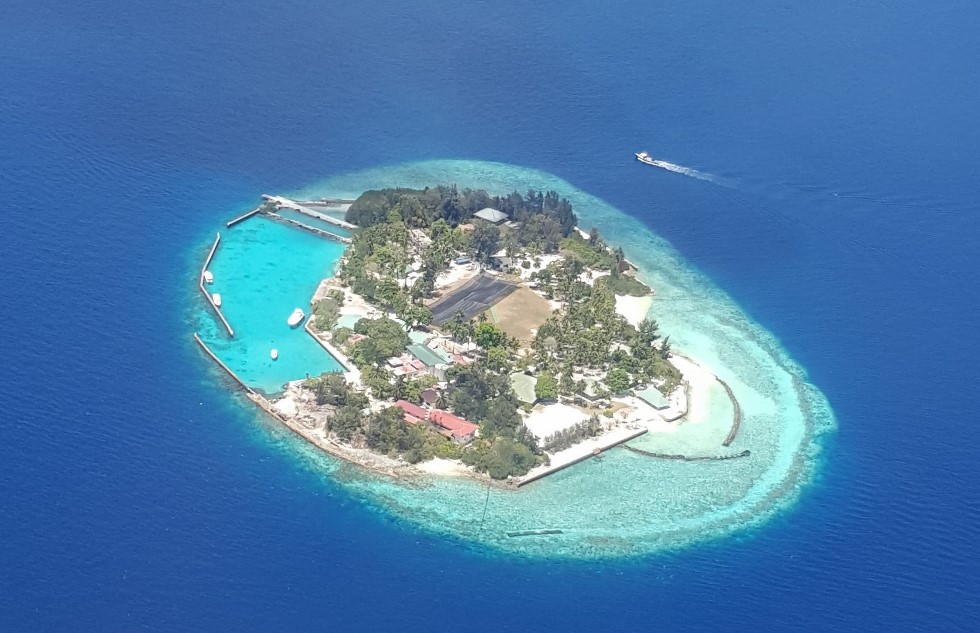 In some occasions the former president said he played tanis on this island. But, you don't actually see a tannis court.
Named "Arumaazu" this is the old yacht of the president. The big one in the lagoon resembles Arumaazu yacht.
The president bought a brand new luxury yacht last year (2015) which is smaller than Arumaazu. It does not seem to be at the retreat island.
Pictures were taken on 25th March 2016 while flying with Trans Maldivian seaplane.