VRMM Airport Support
Velana International Airport VRMM is the main gateway to Maldives. It is located at Hulhule island, just 10 minute drive from capital island. There is a highway connecting it to the newly developed planned city, known as Hulhumale it is the second biggest populated islands after the capital Male'. This is the central region of the Maldives that is known as Kaafu Atoll.
The VRMM airport welcomes over 99% of tourists arriving the country. Maldives is home to the largest seaplane operation in the world, this takes place at the water runaway at VRMM. International tourists make entry to the Maldives at this airport and take either seaplane or domestic flight to reach other atolls and regions. Resorts in Kaafu Atoll and Ari Atoll usually offers speedboat transfer along with seaplane as the second option, among different transfer choices guests can select their preference.
The seaplane company, known as Trans Maldivian, maintains fuel storage points at different resorts. When the flight lands they can refuel the aircraft at the same time if required, this makes the process efficient and convenient. This way the small aircrafts fly very far with heay loads. Carrying only one-way fuel means more room for extra passengers or luggage.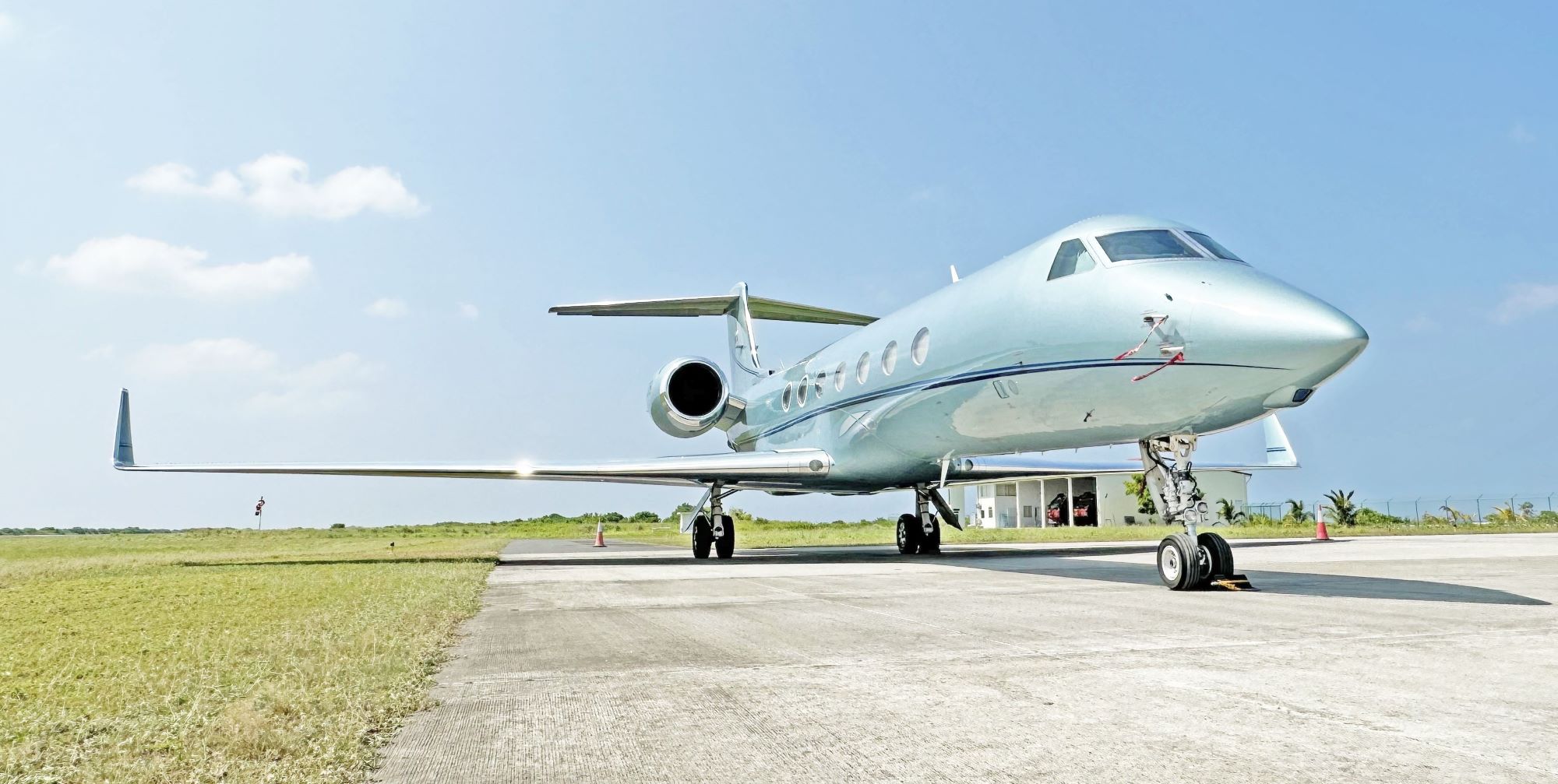 Landing Permit
Prior permission for landing has to be obtained for all aircrafts arriving to the VRMM airport. Local agent representing the aircraft has to be submit the documents to the Ministry Of Civil Aviation for approval. The process is simple for private jets as most jet arrivals are for holiday purposes while tourism is the economic activity in the Maldives. It takes a few working days to process the request and landing permit will be issued.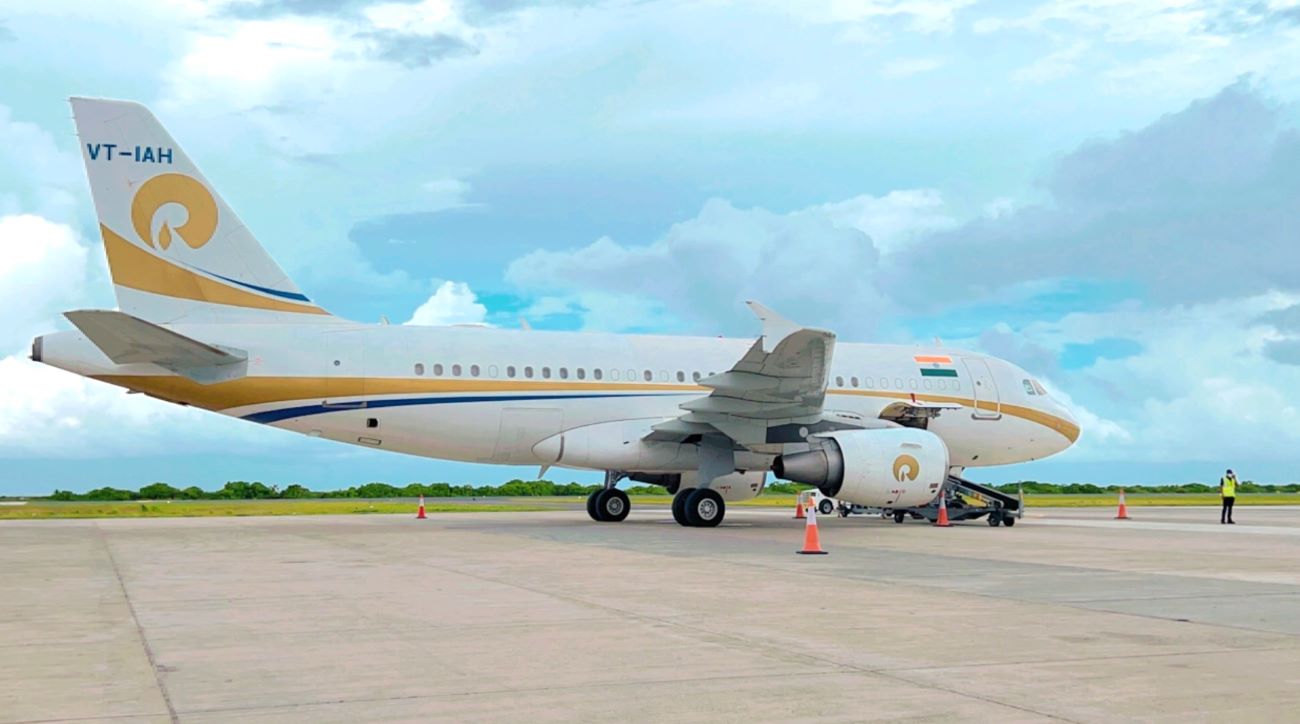 Aircraft Parking
Velana International Airport or VRMM is the biggest airport in the country that has capacity to park upto 40 private jets at any given time. Parking slots are normally available throughout the year, except winter and festive periods. To keep everything planned well for a smooth holiday it is essential to reserve parking slot if you want to keep there jet in Maldives.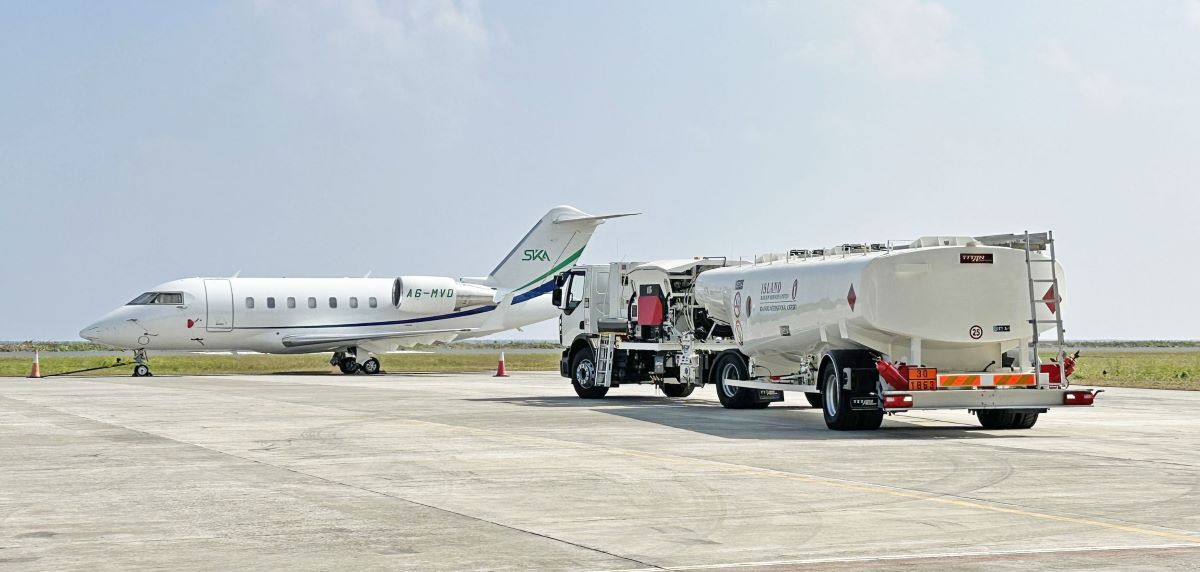 Refueling
Jet A1 fuel is available at VRMM, normally without shortage and available without limits. There were few rare occasions in which fuel stock ran short and airport had to limit the sale of fuel during which the airlines had to make an extra trip to Colombo for refueling. Price depends on the quality required and market price. For jets we handle we can quote for the fuel requirements and it will be served by the airports company. Fuel request has to go through the local agent presenting the airline or private jet. Payment has to be settled in full to receive the fuel. There is no quality dispute known for several decades as there are strict procedure to monitor and ensure quality.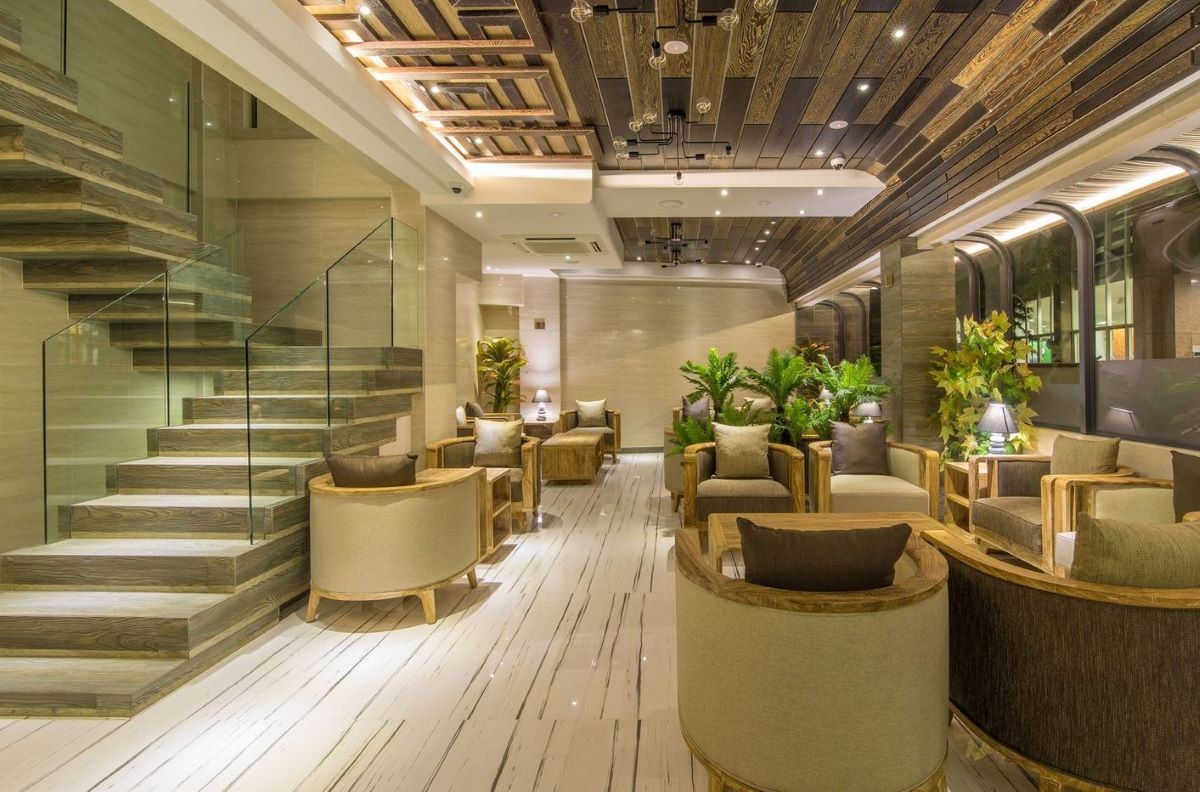 Crew Accommodation
For flight crew we offer budget accommodation in small hotels that are just 10 minutes from VRMM airport by taxi. The rooms are small but comes with either king size bed or queen size bed, ensuite bathroom and towels. Clean, comfort and convenience are the main factors for accommodating flight at these hotels. Some hotels come adjacent cafe that serves break, lunch and dinner. Otherwise there are local restaurants in walking distance. This is a popular tourist area as many transit tourists stay there. Seaplane flies in day time only and guests who arrive at night have to stay over to fly next day and hotels at this area are well known as they are very reasonably priced and close to the airport. We also offer 4 star and 5 star resorts to accommodate flight crew as some jet owners want to treat well without too much budget contains. So, we provide different options suitable for different clients. Some of the guests arriving on privet jets keep flight crew at the same luxury resort they stay on holiday. Our resort packages are competitively priced and we compare room rates with at least one competitor before providing quotes, in order to ensure we match up for beat in price.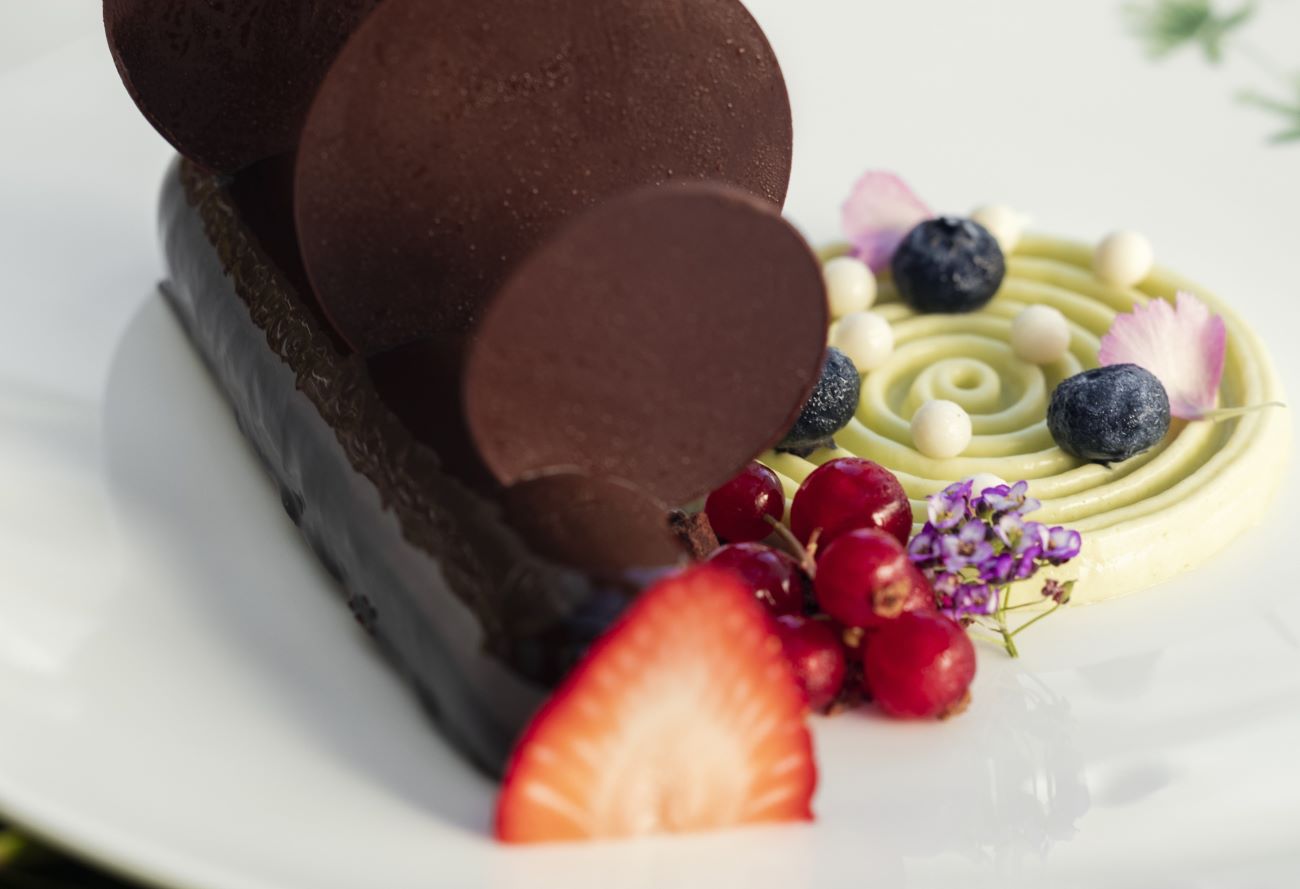 Catering Service
Most of the catering requirements at VRMM airport provided by our partner Maldives Inflight Catering Service that has been operating at the airport for over 30 years. Food preparation and hygiene standards are crucial and our catering partner is well established in the field. Only standard airline meals are available through them. If you need a specific food we will check if it can be arranged from one of our partner resorts near the airport.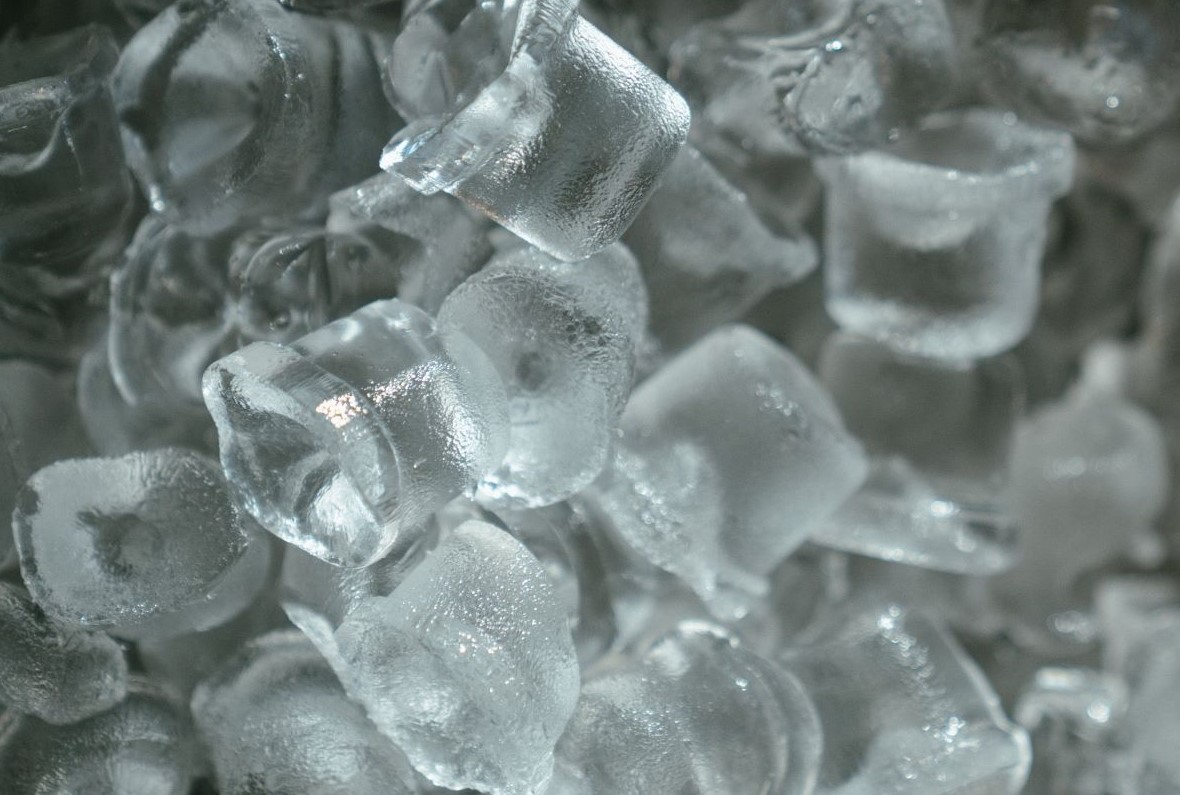 Ice For Drinks
Ice Cubes are often required by private jets. We source this item from our partner venders who are reliable. They operate cafe and the company is well known with high standard of service. If you require ice cubes please let us know in advance. Our partner venders usually produce only the quantity they need for their operations. However, a small quantity of ice can always be available in short notice as well.
Laundry
Non-professional laundry is processed in capital Male', for professional laundry service we have to send items to one of our partner resorts. If you need dry cleaning please let us know in advance, very few resorts offer dry cleaning. Price is based on number of pieces and their size. Private jets usually have few pieces to launder and iron, we don't need an advance request for this kind of simple tasks but if you tell us in advance it would help us for better planning.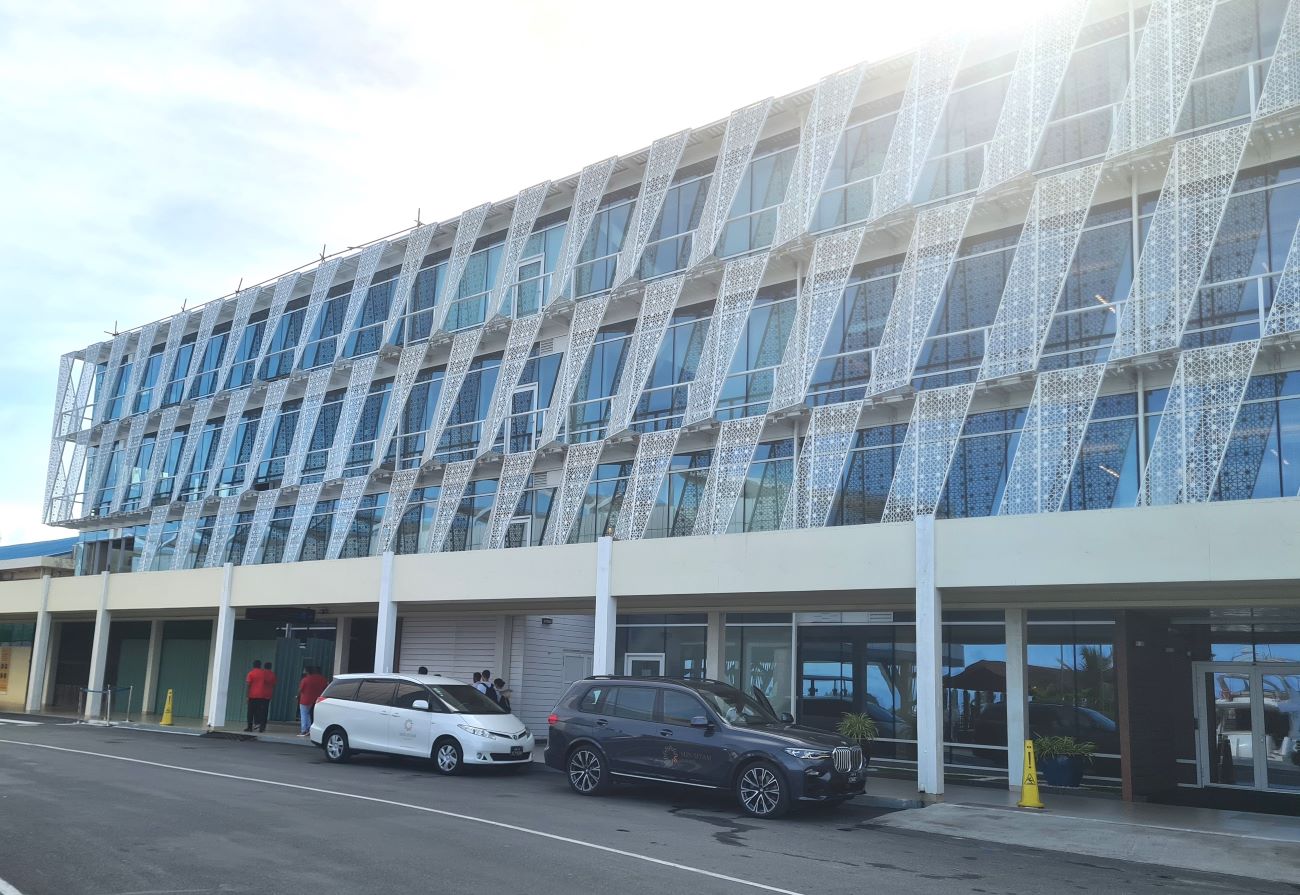 Lounge And Limousine Service
For private jets arriving to VRMM we arrange limousine to receive passengers right on airport tarmac. It drives straight to the lounge where refreshments and snacks are served. Immigration officials visit the lounge to stamp the passports of our VIP passengers. They don't need to go through the regular arrival terminal procedures, unless there is a special request by the Immigration Officials due to suspicion of illegal activities. The main economic activity of Maldives being tourism the country offers tourist-friendly procedures at this airport. Private jets usually take few minutes for clearance and guests exit the airport usually within 15 minutes. However, the lounge is available for maximum of 3 hours and sometimes this helps if there is some waiting time before seaplane or speedboat transfer.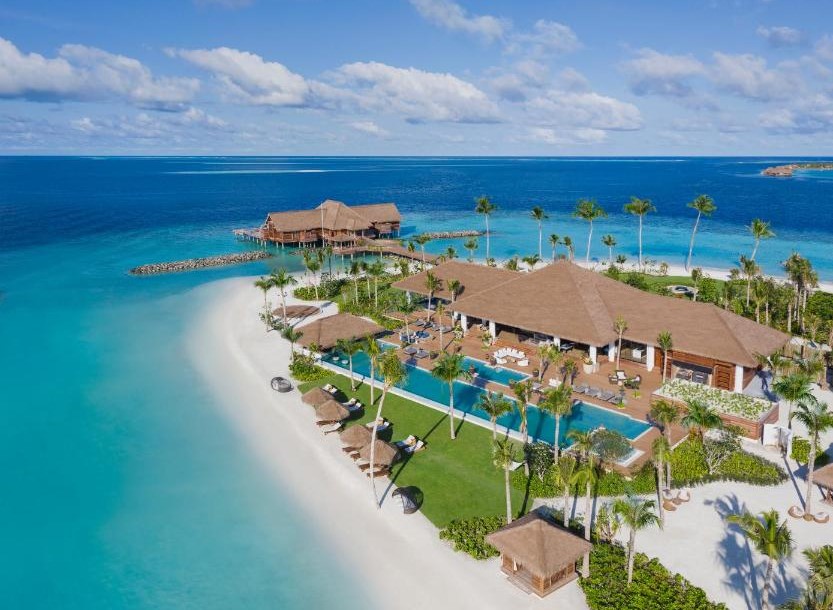 Holiday At Luxury Resort
Maldives Finest is a specialist in luxury holidays. We offer competitive price designed for ultimate pleasure and joy. Some of our guests want top privacy while others have different dietary requirements. We take all guest preferences to tailor an amazing experience. Our background in hospitality service enables us to understand guests quickly and make smoother arrangements at our partner resorts. Whether you want a luxury resort in close proximity to VRMM airport or remote location with rich house reef and other activities we have offers for you. Airport transfer is always included in our package, for the top luxury resorts near airport it the journey is a private yacht trip. Resorts that are located farther away needs seaplane and we can either include regular seaplane or VIP seaplane which as different interior configuration. For the highest in luxury and privacy we offer private island exclusively rented to our guests, this can be a family or even a couple. We private islands of different sizes to offer in accordance to your preferences.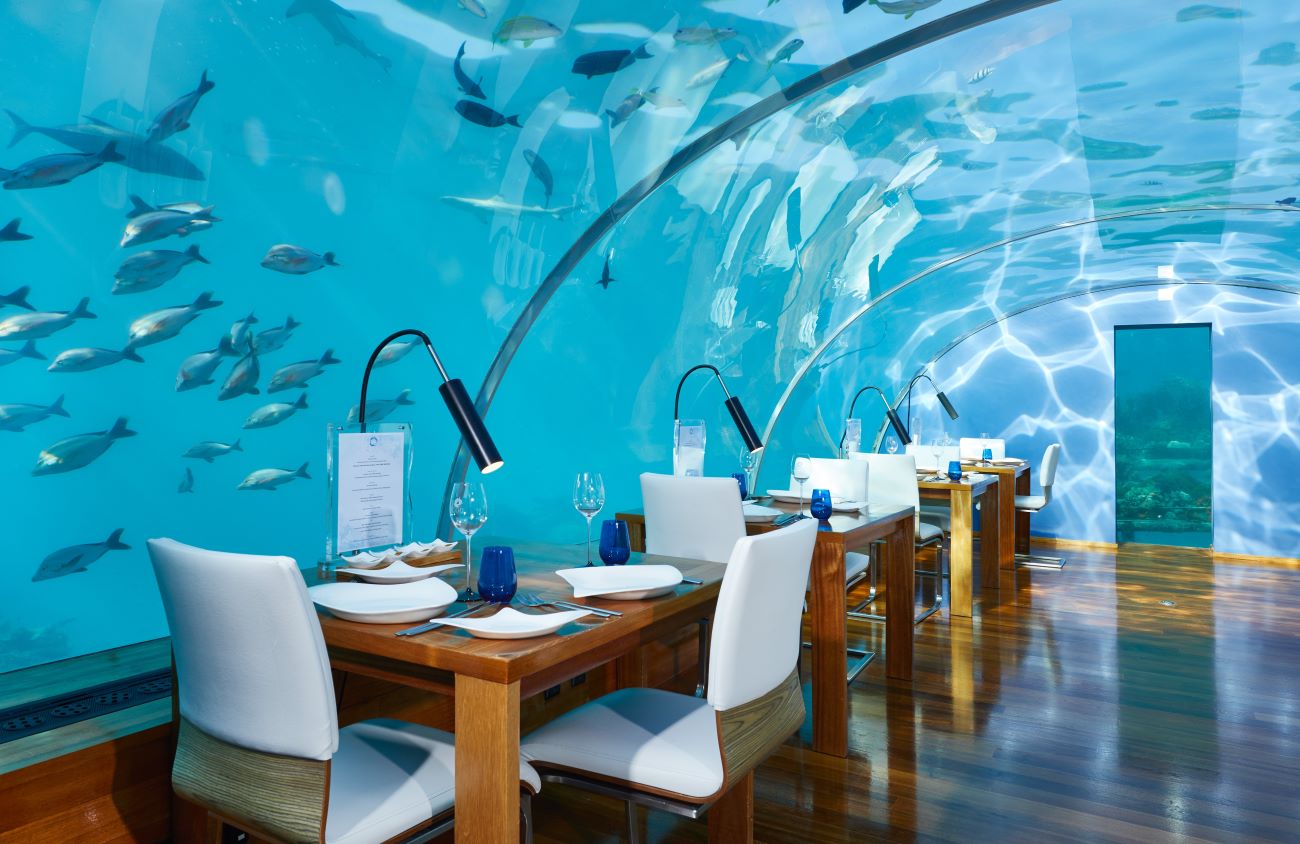 Trip To The Underwater Restaurant
During our visit to the Maldives you may want to experience underwater dining but your chosen resort does not have the facility. Our tailor-made package gives you the possibility of staying at almost any resort and take trips to the nearest underwater restaurant for lunch or dinner. This is a very special way to celebrate an event such as birthday, this often turns to a wonderful surprise if you did not tell your spouse. Depending on the hotel you stay we may able to offer a luxury yacht for the trip to further enhance the experience, otherwise it would be speedboat or seaplane transfer.
Noonu Atoll is well known for luxury resorts and that is a hotspot for private jet holidays. The
VRDA airport in Maafaru
island allows you fly direct to Noonu Atoll. The nearest underwater restaurant is Hurawalhi in Lhaviyani Atoll, about 45 minutes by speedboat. We can also arrange luxury yacht to get there.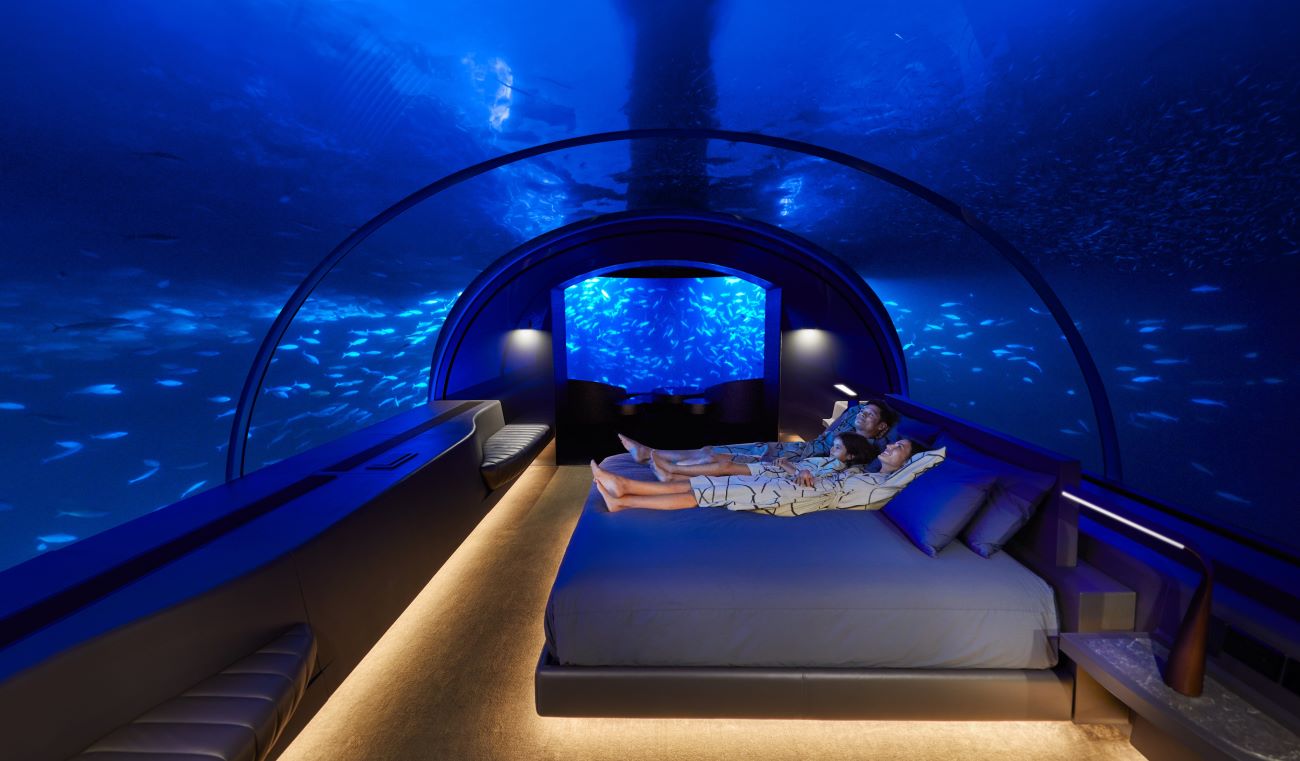 Underwater Bedroom Experience
Conrad Maldives is our preferred partner for underwater accommodation. They have a private residence containing an underwater bedroom, additional 2 bedrooms are located above the water surface. This villa is for high-end luxury tourists and there is an ensuite Butler Quarter along with other facilities including a private infinity pool. You can book the villa for entire stay or for few nights. Based on season, there are minimum stay limits imposed by the resort. During your stay if you want to spend just 1 night this may be possible as well, depending on availability and other factors. Velana International Airport (ICAO Code: VRMM) is quite far from Conrad, seaplane transfer is required to get there.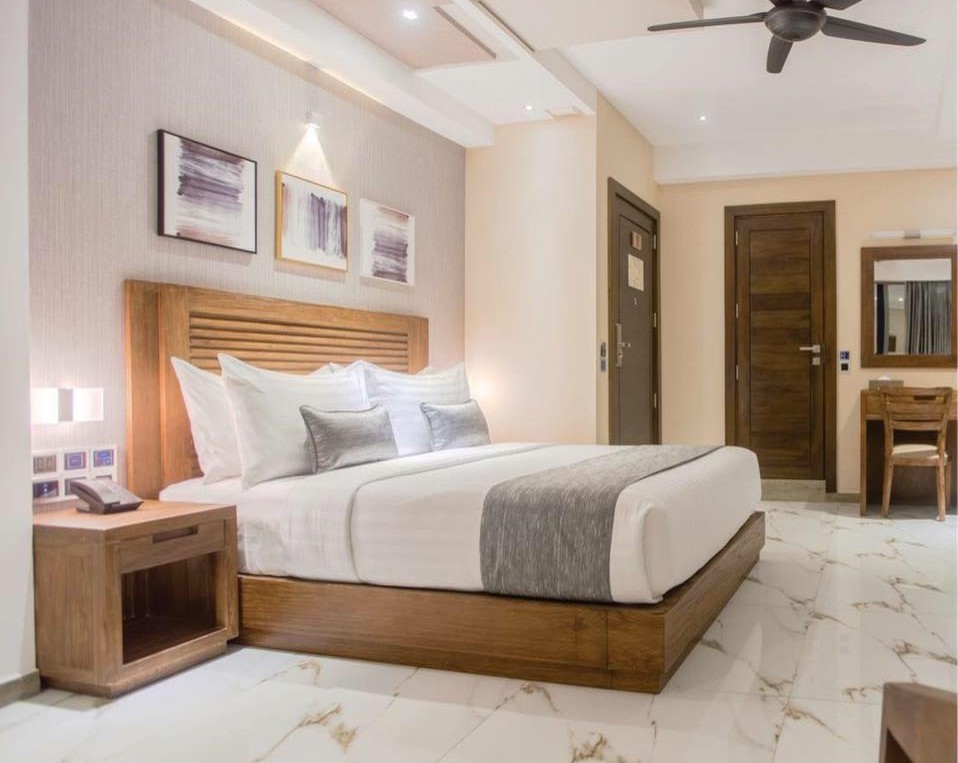 Day-Use Room Near VRMM
Hulhumale' is just 10 minutes away and we have our partner hotels providing day-use rooms. Airport transfer at times let some waiting ours and day-use room is sometimes ideal to relax. The hotels are small but rooms are reasonably spacious in some hotels. So, based on your preference we can book one and our Airport Rep can escort guests to the hotel and way back. Most of the small hotels in Hulhumale' do not have elevator, for day-use we always take hotels with elevators even though prices are higher.
VRMM Flight Support