Photos Of Pullman Maldives Maamutaa Royal Suite
A family escape to one of the remote but stunning locations in Maldives means a holiday at Pullman Maldives Maamutaa Resort. Despite its remoteness the domestic airport in Kooddoo island makes it convenient to fly day and night. Once at Kooddoo Airport it is just a 10 minutes ride by speedboat. Remote locations have their advantages of unspoiled natural environments and diverse marine lives for snorkelers and divers.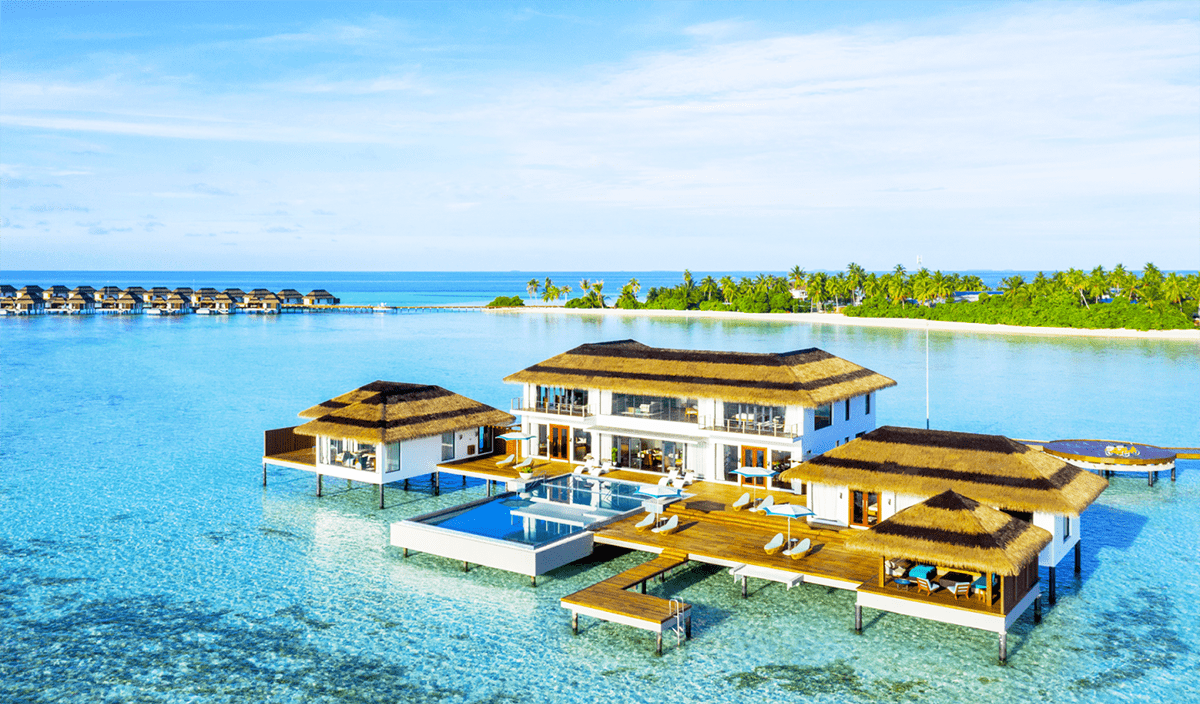 Gaaf Alif (also spelled as Gaafu Alifu) Atoll is well known among the travel community for having so many scattered natural islands. Reefs that are rich in this atoll attracts whale sharks and manta rays. That's why several cruise vessels offer regular trips that include this region.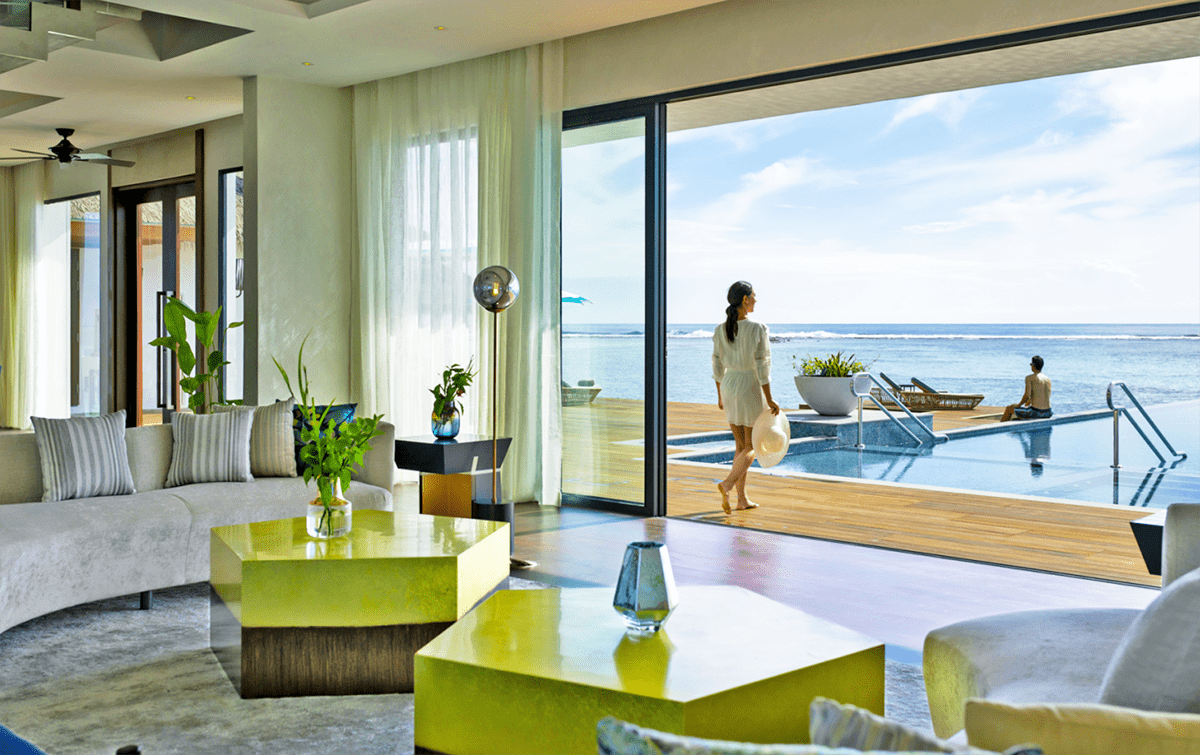 The Royal Suite comes with 4 bedrooms of which 2 have king size bed. The kids room have 2 twin bed and there is one maid room. The residence-style villa measures 1474 sqm spread over 2 floors. This mansion over the water is ideal to accommodate upto 10 guests including children. The resort keeps dedicated chef and nanny to ensure guests and children enjoy well on their Maldives holiday. The villa is designed for extravagant lifestyle that includes a massive outdoor swimming pool.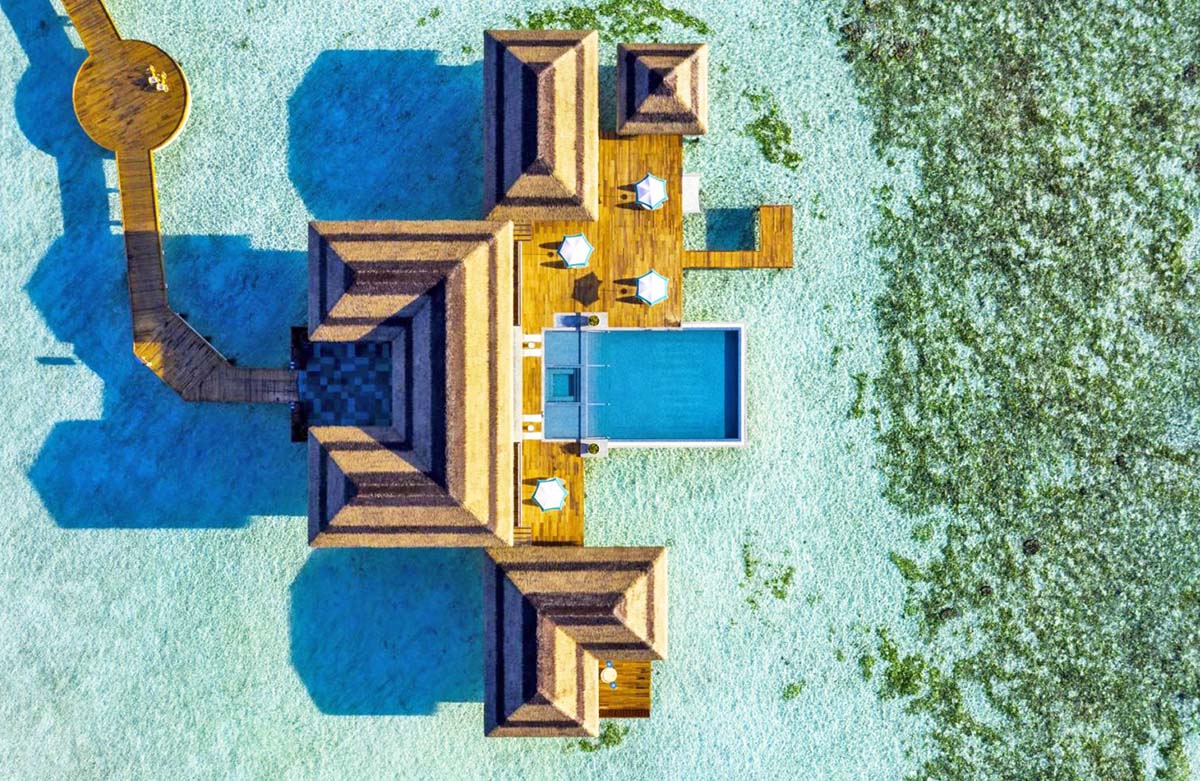 The resort can arrange spa treatments in the villa itself. If you are bored there is an outdoor cinema to enjoy in evenings. Day time you may want to do snorkeling and diving. If the chef is making you gain too much extra weight just hit the in-villa fitness area for some daily exercise. Before concluding your holiday it would be great to enjoy a BBQ party in the villa premises, the outdoor is perfect. Pullman Maldives give you a dedicated buggy if you want to visit any restaurant or use facilities on the island.
Photos Of Pullman Maldives Maamutaa Royal Suite #Maldives #Island #Honeymoon #WaterVilla #WaterSuite #OverWater #Maldivas #Malediwy #Maladewa