Full Jet Support Service At Maafaru Airport NMF VRDA
Maafaru International Airport in Noonu Atoll is the second busiest gateway to the Maldives. It is the preferred landing spot for many private jets arriving the country. There are 3 distinctive ultraluxury resorts in close proximity. Top luxury tourists could park their private jets at Maafaru airport and stroll on the powdery sand beaches within minutes.
The country's main gateway and the busiest airport is Velana or Male International Airport. It is a 10 minute drive from the capital city and more than 90% of the tourists visit the country through Velana. This makes the main international airport packed with tourists and locals almost all the time.
Luxury tourists enjoy high availability at Maafaru International Airport. Unlike Velana it is not difficult to secure a parking spot in Maafaru. Immigration process is simple and you could exist the terminal within minutes after landing. Despite having 8 scheduled domestic movements the airport is mostly calm, free from crowds and multitudes of people hustling and bustling. This makes Maafaru the preferred airport for private jets arriving the Maldives for luxury tourism.
Runway length: 2200 metres
Runway Width: 45 metres
IATA Code: NMF
ICA Code: VRDA
Certification Status: Certified
Aerodrome Operator: Island Aviation Services Ltd
Airport Information Publication (AIP)
ARP coordinates and site at AD: 054907N 0732811E Centre of runway
Direction and distance from City: 200M from airport main entrance to the city
Elevation / Reference temperature: 1.7M (5.5FT) / 31.4°C
MAG VAR/Annual change: 3° W (2018) / Nil
AD category for fire fighting: CAT 7
AFIS Maafaru : 118.6 MHz
Types of traffic permitted (IFR/VFR): IFR/VFR
Fuel: JET A1
Operations Hours
AD Administration: H24
ATS - Only Flight Information Service available: H24
AFIS: During operational hours within Maafaru AFIS Area
Handling: H24
Security: H24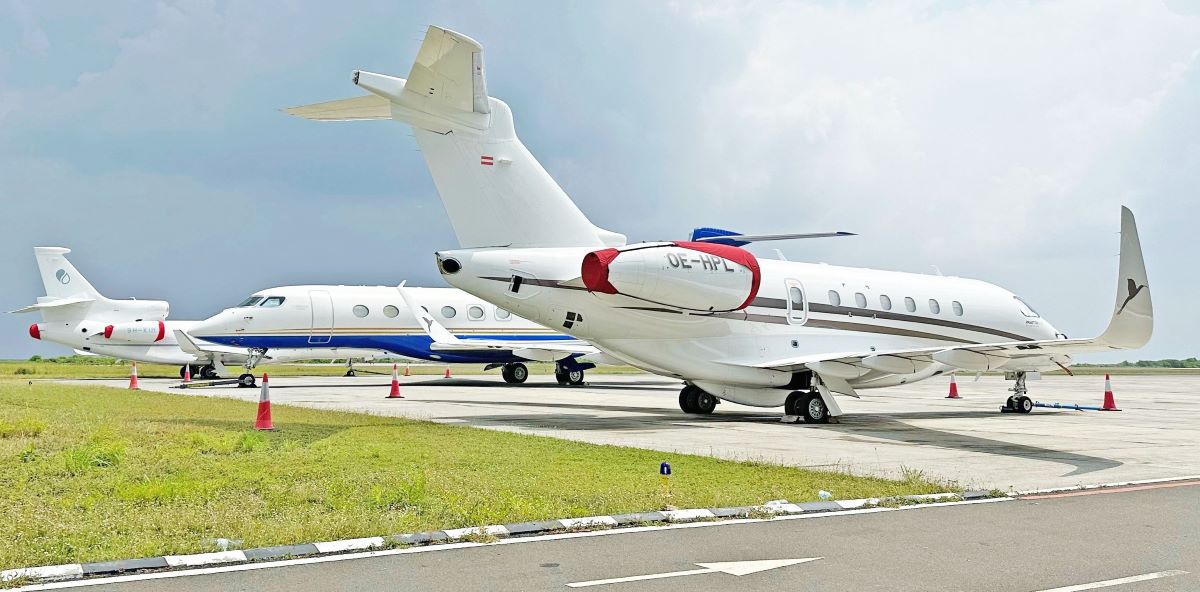 Flight Landing Permit
Maldives Civil Aviation regulations require all flights arriving to Maldives to have approved permit to land. Priority Maldives acts on behalf of partner jet operators and obtains all permits required. This process usually take days and involves both the airport operator as well as the government. Upon confirmed permission there will be a slot reserved for the spefic aircraft to land at the destignated time. The airport has a capacity of 10 jets.
Luxury Resort Holiday
Priority Maldives (Maldives Finest is our travel division) is a fully registered travel agent based in the Maldives. We are among the top local agents in terms of web traffic. Our background roots back to hospitality management at various resorts and Maldives Finest can been in business for over a decade.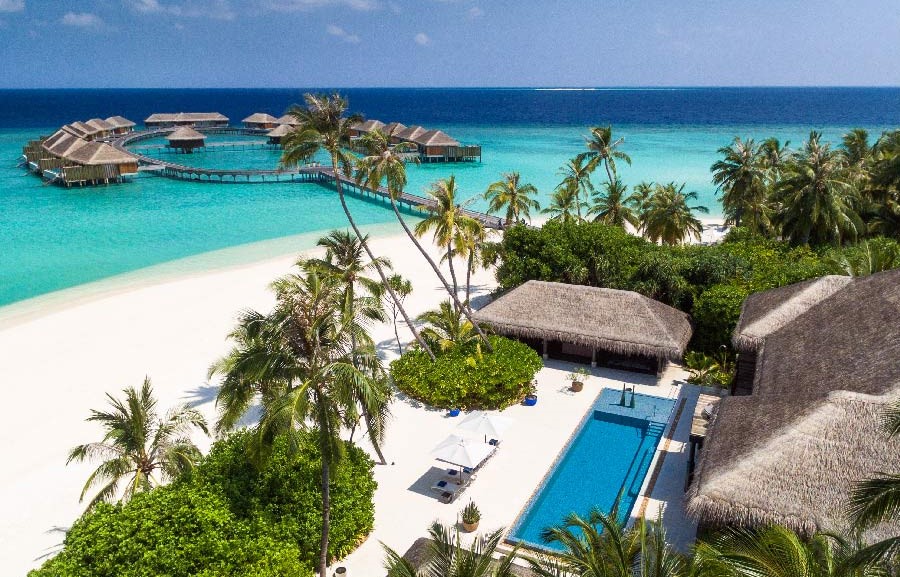 Our expertise in the industry enables us to provide tailor-made holiday packages to top luxury tourists. Booking all services through Maldives Finest gives us room to engage with all parties and ensure all fine details are well attended and upto our satiscation before the guest arrives. For us, every small detail matters. From a tiny tooth pick to dietary requirements and location of the villa in resort we opt for the best in all aspects.
Should the guest wishes to have additional yachts to anchor at the resort for cruising we can do charter in advance. Likely we can arrange luxury sports fishing, diving and many more.
Transfer / Transport
We arrange transfer to resorts in luxury yatchs, the model may vary depending on availability, we can confirm it at the time of resort. If the guests require seperate transfer for jet crews we arrange speedboat.
Transporting of food items also require sea transfer. We handle all these reliably and efficiently.
Parking Slot
If the private jet or the aircraft requires parking slot it needs to be reserved and blocked for the duration. This needs to be clarified while obtaining landing permit. Guests arriving for holidays often park their jet at Maafaru International Airport for entire duration of stay. Jets belonging to rental companies sometimes depart and come back later at the end of stay to pick up the guests.
Jet A1 fuel available at Maafaru
Jet A1 fuel is avaiable Maafaru International Airport VRDA. Fuel service was started recently in 2023. Fuel Service Maldives is the fuel brach of State Trading Organisation Plc which imports all fuel needed to the Maldives, including jet fuel.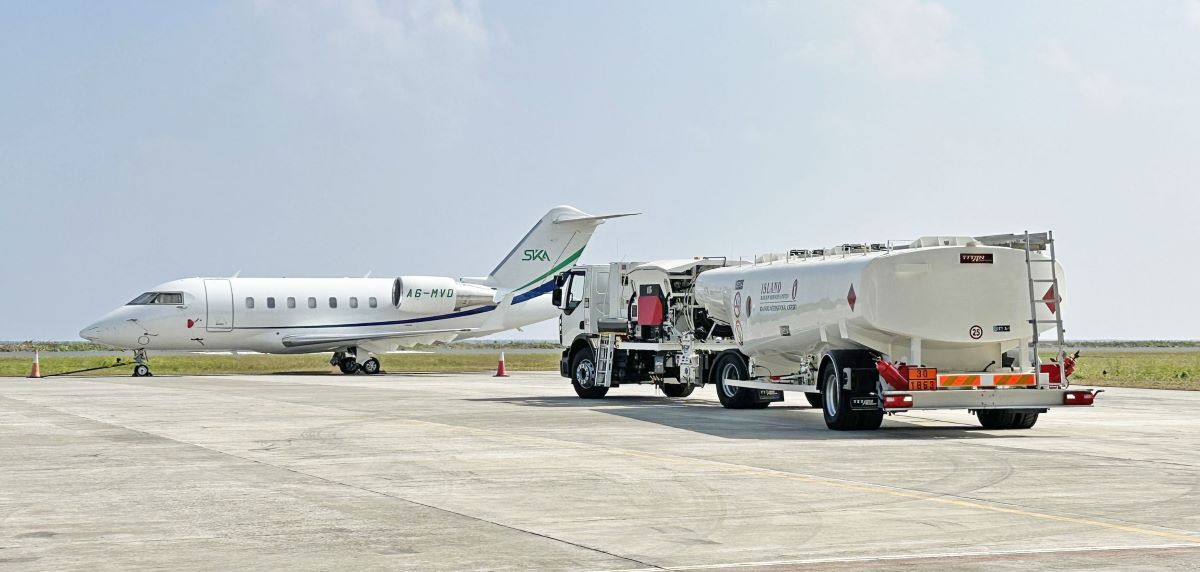 The operator of Maafaru International Airport transports the fuel under ICAO safety standards and provides it to aircrafts through local agents such as Priority Maldives. In order to provide a quotation to the craft we need MTOW, aircraft type and required fuel quantity.
Crew Accommodation
Our contracted 5 star resort provide us best rates for private jet crew accommodation. More economic option is available for jet rental companies that want to save the maximum. In Maldives different fecilities being available at different islands the transportation is a key element and we work with reliable speedboat owners that we trust.
Catering Service
Private jets often require meals to be served to guests and also crew meals. We have partnered with Maldives Inflight Catering Service based at Velana International Airport. Jets can give us order in advance and we will make the foods are available for the required time. For last minute order we have partered with a 5 star resort near Maafaru airport to prepare meals and we take care of its transportation. Both options are avilable for our customers to choose.
Full Jet Support Service At Maafaru Airport NMF VRDA #Maafaru #MaafaruAirport #Maldives #PrivateJet