Gili Lankanfushi Marine Adventures
Many people have heard about Maldives and its divine white beaches and magnificent underwater reefs. These are the top reasons why Maldives on the majority people's top destination wish list. Some of the resorts are famous for its greatness in providing the tourists with the best marine experience as possible. One such resort is Gili Lankanfushi, a fiver star resort located in North Male' Atoll with a 20 minute transfer from the Airport by Speedboat.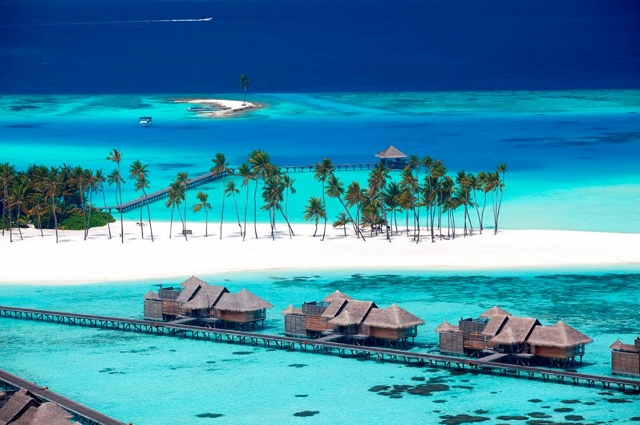 Gili Lankanfushi is well known for its fabulous Dolphin Cruise.
It is common to witness the sighting of amazing
Spinner Dolphins at Gili Lankanfushi.
However, in rare occasions, the tourists are also able to witness the pods of Pilot Whales. These subspecies is known to migrate Eastwood through the archipelago of Maldives between November and April. Whales are protected by international law now though they once were uncompromisingly hunted. The estimated population of the subspecies of whales which migrates through Maldives is currently unknown. However, it is estimated roughly to be around 1500 and the sightings in Maldives are therefore really rare. Nevertheless, at Gili Lankanfushi, you have an opportunity to witness such a rare encounter. Gili Lankanfushi provides the opportunity for group excursions as well as private excursions.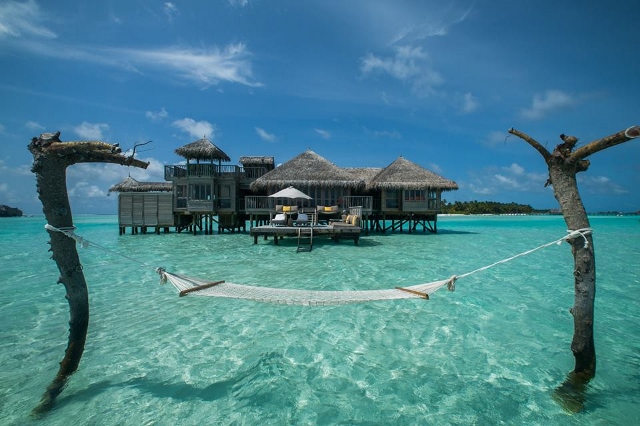 Another marine adventure you could definitely go for while you are in Maldives is diving at Gili Lankanfushi. Gili Lankanfushi is situated in a diving area known for its shipwrecks. The "Manta Point" and "Thilas" are the top diving points in Maldives as well. Other great diving spots nearby includes "Rasfari", "Himmafushi Corner" and "bodo Hithi" as well. For those who are anxious about their first dive, the good news is that Gili Lankanfushi offers great diving instructors who are multilingual as well. Gili Lankan fushi has the first fully certified Eco Dive Center in the country. The diver center is also a well-equipped place with latest diving equipment. The diving is scheduled twice a day with a variety of over 20 spots.
It does not end here; Gili Lankanfushi also has one of the biggest, prevalent lagoon in Maldives. This provides the tourists with the perfect snorkeling sites which mean that various great snorkeling sites are positioned away from the island shores. The snorkeling experience gets better mainly because the tourists could reach the shallow waters directly from the water villas. Advanced swimmers and snorkelers who are curious to explore further the unique and extraordinary magnificence of the Maldivian underwater gardens, a swim of 15 minutes would help to reach to some great spots. Further spots could be discovered from the west side of the Water villas.
When you ever wonder visiting Maldives to explore the wonders of its underwater, Gili Lankanfushi actually is a perfect choice to begin with!