Bollywood Stars Flee To Maldives To Escape Heat Wave
A heat wave has been hit on Mumbai of India and temperatures have gone abnormally high causing deaths and interrupting daily lives of the inhabitants. Amid the disaster Bollywood stars Said Ali Khan and Kareena Kapur have arrived Maldives on a 5 day holiday. Other celebrities came with them include film star Soha Ali khan and her husband Kunal Khemu and Saif's younger son Ibrahim. The family has not revealed where they are staying but posted pictures on social media. It is believed that Saif and Ibrahim took scuba diving lessons in India prior to visit Maldives.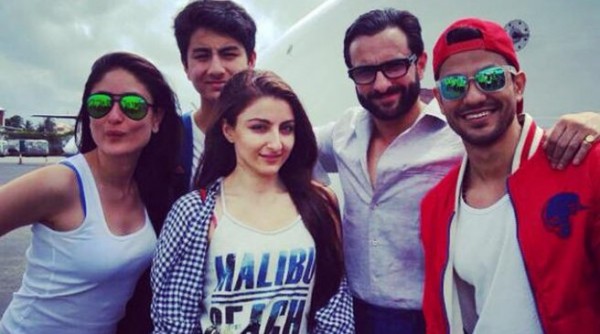 Many other Indian celebrities are believed to be making holiday in Maldives. It has been noticed that many high profile tourists visit Maldives, complete the stay and go back without making headlines on the news. Even this time it was the pictures that revealed whereabouts of the celebrity family.