Nothing Is Better Than Something. Nothing Teaches You Life Lessons.
08 MARCH 2018
I have long been thinking about this proverb. I like seeing some proverbs whenever I get online on social media.
"Something is better than nothing"
is so common, but it has failed to convince me. I tell you the reason. Before that, let me tell you that in many cases something is obviously better than nothing.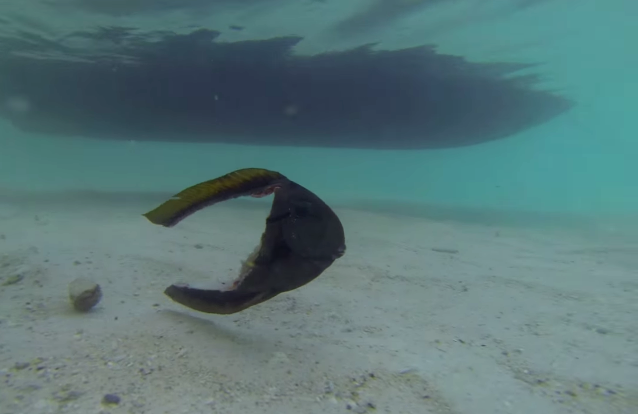 For instance, assume you were crossing a dessert and you ran out of water and food. You found some rain water trapped on a leaf. That few sips of water were better than keeping you totally dry. You see, something was better than nothing.
Now let's go for another example. This time you were looking for a job. Your profession was hotel management. You kept seeking jobs for two months and could not get any. On third month you were already on debt and one day you found a job as a fisherman. Since you were totally broke you took that job and managed to survive and start repaying your debts. What was wonderful right? Let's continue the story first. The new job as a fisherman was more fun, it also gave an income to meet your basic needs. The man liked it so much and stopped looking for other jobs. After 10 years his situation was the same, selling fish and living the daily life, he had no savings. You see this time nothing would have been better than something. He ended up with something that ruined his entire career. Had he waited for a few months may be he would have gotten a job in his field. While seeking a job he could have done some part-time work.
I have also observed in some cases people feel fulfilled when they get something. Nothing makes you hungry and forces yourself to put more efforts, to be more creative, to think more, to achieve something. Sense of part fulfillment drives you out from your actual dreams.
Going broke at some point of life is a good sign. There are so many lessons to take from it which otherwise you would never learn. What you learn the easy way also makes easy way out of your mind. Hard-learned lessons often stick to the inner self, benefits you for a lifetime.
I do agree, something is better than nothing, in general. But applying this belief to every situation is dangerous, in terms of self-development or career development, may be in some other areas as well. I am saying this out of my personal experience.
When I started Maldives Finest several years ago, I did not get $10 a month. I continued my work for years and years. The first year did not generate even $100. I kept working, of cause on my free time or while on holiday. After several years I decided to leave my full time job and move on with Maldives Finest, even at that time the income did not each $100 a month.
The job I had was something, Maldives Finest was almost nothing, at that time. But, I saw the potential, I trusted myself and I made the jump.
Today, Maldives Finest is my full time job and the income I get is enough to manage my expenses. More than that, speed of growth highly impressive. Today I consider myself a successful person. To motivate others, I would say in some cases
"nothing is better than something"
.
If you find this interesting do share to keep me motivated to write more.
Nothing is better than something. Nothing teaches you life lessons. #Maldives #motivation #quotes #motivationalquotes #inspiration #blog #selfdevelopment