G-string And The Champagne Flute
Architecture is an influential aspect of the Maldives resorts. Be it food, rooms or shape of island, in this day in age nothing goes well without a pinch of art. Subconscious minds of the people are consistently engaged in receiving signals from the products of art and people happen to fall in love with things that are artistically creative. When you love something and you say there is no reason for it, you are wrong. Believe it or not, very often it is actually the results of signals you received into your subconscious mind.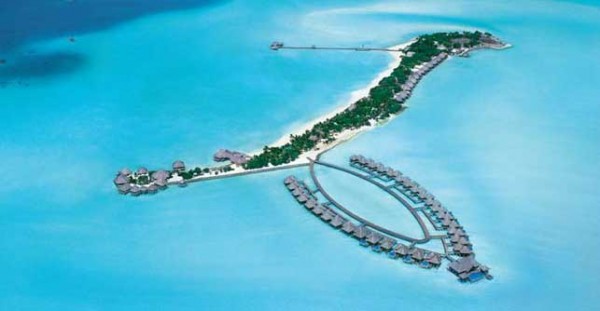 Taj Exotica Resort & Spa Maldives is not a new property, most probably you would have seen pictures of this outstanding hotel. But, did you notice the g-string? The layout of water villas together with the island seems to be a massive g-string. There is nothing wrong, it's just being creative and a long of tourists actually wear g-strong on this island. That may be a little bit of a coincidence.
I am not sure if architects ran out of creative ideas of g-sting concept looks too attractive. I leave that part for you to judge as a reader of this website.
Not only Taj Exotica Maldives, but everyday objects are kind of a trend, in Maldives and other countries too. Now, here is a picture of Robinson Club Maldives. What do you see?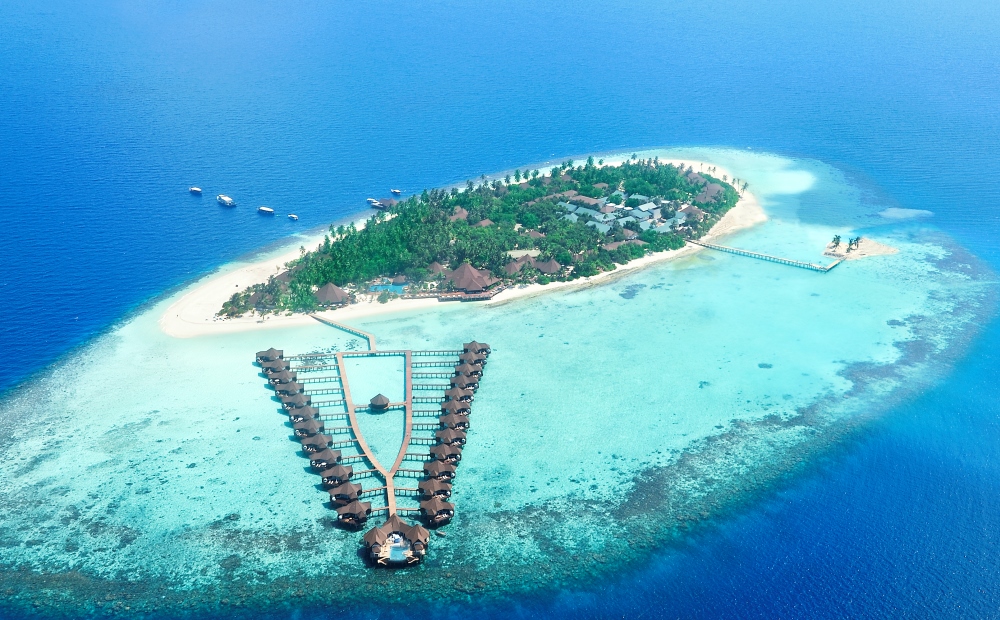 There are two main objects tailored into the wonderful architecture, a Christmas tree and a champagne flute. The whole water villa layout depicts the Christmas tree, inside the jetty leading to these villas have the shape of champagne flute turned upside down.
Robinson Club Maldives is well known for its diverse variety of food and beverage. Again, this may be a coincidence as the actual developer of the resort was another company which leased the resort to Robinson. Nevertheless, this architecture is very suitable for a brand like Robinson. After initial success, Robinson Club is now on the way to open its second resort in the Maldives. That's on architect's mind this time may be a bottle of Dom Perignon? You never know.